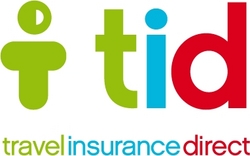 Africa presents a lot of issues Australians might not have encountered before, even for experienced travellers
(PRWEB) June 11, 2010
Australian travellers hit with World Cup fever need to take careful health and safety precautions before visiting South Africa this year, according to Australia's number one online travel insurer Travel Insurance Direct .
With tourism expected to boom in the wake of the FIFA World Cup, Travel Insurance Direct (http://www.travelinsurancedirect.com.au) General Manager Ian Jackson said Australian travellers should take time to plan before heading to South Africa.
"Africa presents a lot of issues Australians might not have encountered before, even for experienced travellers," Mr Jackson said. "It's important to research your trip, seek advice and take precautions."
Travel Insurance Direct recommends visitors to South Africa follow these key tips:
1. Consider World Health Organisation guidelines and seek a doctor's advice on vaccinations and personal considerations at least one month prior to travel
2. Discuss current vaccination recommendations for South Africa including typhoid, hepatitis A and B, polio, tetanus, pertussis, diphtheria, rubella, mumps and measles. Consider rabies immunisation for camping, hiking or prolonged rural stays
3. Consider anti-malarial medication for northern Limpopo, north-eastern KwaZula-Natal and Mpumalanga, including Kruger National Park. Take DEET insect repellent, cover limbs and avoid being outdoors at dusk and dawn to reduce risk of malaria and dengue fever
4. Carry enough medication to last your entire trip, plus two weeks' extra for unforeseen circumstances. Always fly with medication in your carry-on baggage to avoid loss
5. Always follow safe sex practices. HIV infection rates in South Africa are high and other sexually transmitted diseases are prevalent
6. Take a first aid kit and learn basic first aid. Take precautions against food and water-borne diseases and carry medication for diarrhoea
7. Pay close attention to personal security, secure your valuables, avoid wearing jewellery, lock bags wherever possible and decline unsolicited assistance with bags
8. Drive with doors locked, windows shut and valuables out of sight. Don't stop to clear debris from roads in case of criminal ploy. Avoid driving at night when animals and pedestrians are a hazard. Always wear a helmet when riding on bikes or motorcycles.
9. For emergencies phone 10111 from anywhere in South Africa. Report crime to police immediately and contact your travel insurer's emergency assist line. Report corruption on 080060-0933
10. Don't travel without adequate travel insurance. Refer to Australian Government travel advice and register travel plans at smartraveller.gov.au.
Travel Insurance Direct is Australia's number one online travel insurance provider and offers comprehensive cover for less than the cost of most policies sold in travel agencies. Travel insurance for Africa is available from $75 for one week. Popular TID products include holiday insurance, annual insurance, ski & snowboard insurance and cruise insurance.
# # #