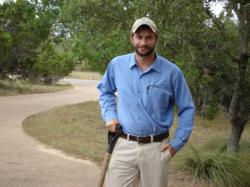 Now is the time to get irrigation systems set up to perform at optimum before the hot weather of summer
Austin, Tx (PRWEB) February 21, 2013
Efficiency of water use remains paramount to all home and property owners in Austin as Stage 2 water restrictions are still in effect for the foreseeable future. To assist Austin irrigation system owners to get the best performance out of their systems for the upcoming summer season, South Austin Irrigation has just announced it is offering a spring irrigation system inspection special available until March 15th.
"Now is the time to get irrigation systems set up to perform at optimum before the hot weather of summer," comments Matt Sorenson, South Austin Irrigation's owner. "Waste water created through system inefficiencies and breakdowns is something that needs to be minimized not only to save water but prevent fines from the city. Now is the time to get these potential problems found and fixed."
South Austin Irrigation's spring irrigation inspection special is $75 plus tax. It includes inspecting the system, making minor adjustments and nozzle clean out for up to 15 stations. Clean out for each additional station is $5. A downloadable coupon is available by filling out a form on the South Austin Irrigation website.
"I really want to help system owners get ahead of the game this year. It pays to get systems checked out and tuned up early in the season when things are slower and the need for irrigation hasn't really started. Anyone with any questions about their system should just give me a call," concluded Sorenson, a Texas licensed irrigator (LI 18964) who holds a Bachelor of Science degree in Agriculture and Horticulture from Kansas State University.
South Austin Irrigation has been servicing, repairing and improving existing lawn sprinkler systems in Austin for the last seven years. They develop irrigation solutions that combine state of the art technology with water conservation in mind to meet irrigation watering needs.
Irrigation in Texas is regulated by the Texas Commission on Environmental Quality (TCEQ), MC-178, P.O. Box 13087, Austin, TX 78711-3087. TCEQ's website is: http://www.tceq.state.tx.us.