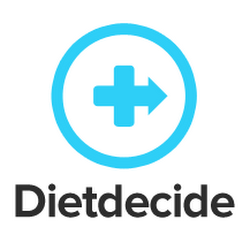 Dietdecide's recommendation algorithm gets better and better with each new member that joins the site.
New York, NY (PRWEB) May 15, 2012
According to the World Health Organization, more than 1 billion people are obese or overweight, making this a global problem of epidemic proportions.
Dietdecide was launched with the goal of helping the world lose weight, keep the weight off, and live a healthier lifestyle. The team at Dietdecide started out 2012 researching all of the weight loss resources available on the Internet, and found a need.
From all the diet sites they looked at, none of them made any effort to personalize the experience to each individual dieter. So in February 2012, Dietdecide launched their Diet Recommendation Quiz.
The quiz asks a series of questions about your goals, health history, eating habits, and then recommends the best diet for you based on other members' experience.
The recommendations are free (Dietdecide receives commission if a user purchases a specific diet plan), making it an ideal place for users to start their diet search.
By using (anonymous) individual feedback from each diet plan, Dietdecide is able to determine which diet plans users are most likely to start and also stay with, ensuring sustained weight loss.
Everyday new users are recommended diets, users review diets they're on, and that data is used to better recommend diets to new users, ensuring the results get better and better with each new user.
In addition to personalized diet recommendations, Dietdecide has a Health & Wellness blog with diet advice, recipes, workout tips, and more helpful content.
As Dietdecide grows, the team hopes to continue to improve their recommendation engine and begin to move into more categories including gym memberships, workout plans, and recipes that can be catered specifically to each member.
About Dietdecide:
Dietdecide is your first stop when looking for a diet plan. Their free Diet Recommendation Quiz gives you the best diet plan for you based on their users' reviews and ratings. So far after all of the ratings have been collected, The South Beach Diet has been the best fit for new members.