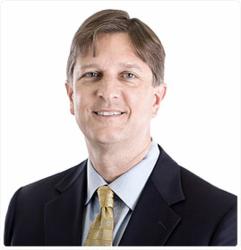 Ever since our law firm was established in 1968, we have been fortunate to have helped thousands of people across South Carolina who have suffered life-changing accidents and injuries.
North Charleston, S.C. (PRWEB) September 16, 2011
The experienced South Carolina personal injury attorneys of Joye Law Firm have launched an attractive and informative new website to serve the residents of Charleston, Myrtle Beach and the surrounding areas.
The site, http://www.joyelawfirm.com, features an eye-catching design that allows visitors to easily access the law firm's comprehensive collection of legal and community information, including articles and videos that are regularly posted to the law firm's blog, The JLF Report.
"Ever since our law firm was established in 1968, we have been fortunate to have helped thousands of people across South Carolina who have suffered life-changing accidents and injuries," says Ken Harrell, a veteran South Carolina injury lawyer and managing partner of Joye Law Firm.
"Our new website continues this tradition of service by providing important information that will help people to understand their legal rights after being harmed by the negligent or reckless acts of another."
Among the many features of the South Carolina law firm's new website are:

Our Firm & Our Attorneys – Learn about Joye Law Firm's approach to serving its clients and the more than 110 years of combined litigation experience of its attorneys, who have been recognized by Martindale-Hubbell, Super Lawyers and other legal organizations.
Vehicle Accidents – Read through the firm's extensive sections on auto, tractor-trailer and motorcycle accidents, including discussion of unique issues that arise when accidents involve drunk driving, reckless driving, texting while driving, partial fault and uninsured motorists.
Workers' Compensation & Social Security – Find out what you can do if you become disabled or you are a worker who is injured or becomes ill on the job, including how to file a South Carolina workers' compensation claim and steps to take if your workers' comp benefits are denied.
Medical Injuries – Learn more information about birth injuries, nursing home abuse and injuries suffered from dangerous prescription drugs.
Frequently Asked Questions – Check out the firm's thoughtful responses to questions that commonly arise regarding legal assistance, car accidents, tractor-trailer crashes, motorcycle accidents, Social Security disability and workers' compensation claims.
Contact Us – The site has an easy-to-use contact form that can be submitted online to request a free consultation with the firm's injury attorneys.
The website also features a section on Joye in the Community, a program that encompasses the law firm's support of local education and aid organizations that are dedicated to improving the health and well-being of others.
"This website reflects our strong commitment to the communities we serve," Harrell says.
About Joye Law Firm
Since 1968, Joye Law Firm has been fighting to help people throughout South Carolina with their legal challenges in a broad range of practice areas, including personal injury, car accidents, birth injury, brain injury, defective products, drug injury, motorcycle accidents, nursing home abuse, Social Security disability, spinal cord injury, traffic tickets, truck accidents, workers' compensation and wrongful death. The South Carolina law firm has offices in Charleston and Myrtle Beach and assists clients in areas that include Florence, Richland County, Orangeburg, Columbia, North Charleston, Mount Pleasant, Summerville and the Horry County communities of Conway and North Myrtle Beach. Contact the firm by calling (888) 324-3100 or filling out its online form.
###