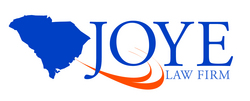 Buying used or aged tires is nothing new. In fact, the economy has forced many people to purchase used or aged tires because they can't afford new ones. The problem is that old tires may pose a safety risk.
North Charleston, SC (PRWEB) November 24, 2010
With half a million South Carolinians hitting the roads this Thanksgiving weekend, drivers need to prepare themselves and their vehicles for safe travels. This includes having tires in good condition, although this factor is commonly overlooked by most motorists until it's too late. In fact, the National Highway Traffic Safety Administration estimates 6,000 people are killed annually in vehicular crashes caused by improper maintenance and defective tires.
"Driving with old or improperly matched tires is dangerous and can seriously affect a car's performance and handling," said attorney Mark Joye of the Joye Law Firm, who warns about the dangers of old and used tires. "Aged tires can be dangerous even if they haven't been driven and the tread is in good condition."
Tire manufacturers warn that tires older than 10 years should not be sold or serviced, after studies showed that aged tires can dry out, lose elasticity, or sustain separation of cord layers inside the tire. Furthermore, according to auto manufacturers such as Ford Motor Company and DaimlerChyrsler AG, tires should be replaced after six years, regardless of the remaining tread.
Joye knows all too well about the dangers posed by these types of tires. He is currently representing the family of Logan Adam Bramlett, who was involved in a fatal accident after a recently purchased tire on the SUV he was driving suddenly blew out. This caused the SUV to lose control, run off the road, and roll over multiple times. Bramlett, 21, was ejected from the vehicle and died 13 days later. (Case Nos. 2010-CP-38-1635 and 2010-CP-38-1636)
An investigation found that Gerald's Tires & Brakes, a Charleston tire retailer, outfitted the SUV with an improperly sized, 10-year-and-four-month-old tire, just 12 hours before the accident occurred.
In addition to selling a tire more than 10 years old, Gerald's failed to install properly sized and matched tires on the rear axle, despite industry standards that clearly recommend matching tire size designations and construction in pairs on an axle. The store's employees also failed to properly inspect the condition of the tires, which displayed sidewall cracking and a cracked innerliner splice. The Rubber Manufacturers Association advises against the purchasing, selling, or installing of tires that exhibit any innerliner damage and/or any damage or wear.
Despite bulletins from top tire manufactures advising retailers to remove tires from service after 10 years from the manufacture date, many retailers continue to sell aged tires. Furthermore, no federal standards are in place for setting expiration dates for tires. Tire industry trade groups strongly oppose creating such standards, claiming that factors other than age, such as use and maintenance, are more important when considering the life of a tire.
How Old Are Your Tires?
Determine a tire's age by looking at the Tire Identification Number. This is a combination of letters and numbers that identify the week and year the tire was produced.
If a tire was made prior to 2000, the last three digits of the number are the date of manufacturing. For example, if the last three digits read 328, the tire was made in the 32nd week of 1998. Since 2000, manufacturers have been using four numbers. So, if the last four numbers are 1903, the tire was made in the 19th week of 2003.
An Accomplished Trial Lawyer
With more than 20 years of legal experience, Mr. Joye has represented plaintiffs injured by defective products, car crashes, and tractor-trailer collisions. In 1997, Mr. Joye represented the parents of a young boy who was killed when thrown from the rear of a minivan. The case resulted in one of the largest verdicts ever returned against an automobile manufacturer, and it remains the largest personal injury verdict in South Carolina. Additionally, the case brought renewed pressure against the auto manufacturer to redesign the unsafe rear door latches of its minivans.
About Joye Law Firm
Based in North Charleston, S.C., Joye Law Firm has been fighting to help people face legal challenges since 1968. The firm has 10 experienced attorneys--with a combined litigation experience of more than 130 years--and more than 30 paralegals and other staff members. Their commitment to excellence is confirmed by the receipt of Martindale-Hubbell's highest legal rating (AV®). Visit http://www.joyelawfirm.com to learn more.
AV®is registered certification marks of Reed Elsevier Properties Inc., used in accordance with the Martindale-Hubbell certification procedures, standards and policies. Martindale-Hubbell is the facilitator of a peer review rating process. Ratings reflect the anonymous opinions of members of the Bar and the Judiciary. Martindale-Hubbell Peer Review Ratings fall into two categories - legal ability and general ethical standards.
###