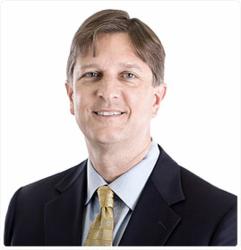 Nothing speaks better for us than the words of our clients. It's how our clients feel about their experience with Joye Law that counts most in the end.
North Charleston, S.C. (PRWEB) July 13, 2012
South Carolina personal injury lawyer Ken Harrell today announced the expansion of the Joye Law Firm's online library of informative videos about services the firm provides to accident victims.
The new videos include "How Do I Know If I Have a Case," which explains the components of a personal injury claim and what to do after an accident. The firm also offers several new videos of testimonials by satisfied Joye Law Firm clients, along with many other instructional videos on the home page and elsewhere on the firm's website.
The firm's media library helps inform accident victims of their rights and options and provides a look at the service the Joye Law Firm provides clients, said Harrell, managing partner of the Joye Law Firm.
"Nothing speaks better for us than the words of our clients," Harrell said of the firm's client testimonial videos. "It's how our clients feel about their experience with Joye Law that counts most in the end."
One satisfied Joye Law Firm client who is featured in a new video is a nurse who suffered a workplace injury and turned to Joye Law when her workers' compensation benefits claim was denied.
Without legal assistance from Joye Law and Ken Harrell, she says, "Right now, I would not have all these surgeries covered. I would not have the workman's comp health care benefits. I would not be getting a paycheck right now. And I probably would be losing my home and a lot more.
"I've gained a sense of security with Joye Law Firm," she says. "I feel very secure that my needs are being taken care of and that, in the end, I'll be taken care of."
The Joye Law Firm assists South Carolina residents with a variety of claims arising from serious and catastrophic injuries, including workers' compensation claims, car or truck accidents, product liability, medical malpractice, nursing home abuse and veterans' and Social Security disability claims.
Harrell said the Joye Law Firm seeks to negotiate settlements for clients but will vigorously pursue personal injury and wrongful death lawsuits in court when necessary.
Each case is different, he said, and that's why it is important for anyone who is injured in an accident to contact an attorney to discuss the specific and unique circumstances of their case.
"Anyone who has been injured in an accident or hurt in a medical procedure or by using a consumer product should contact an experienced personal injury lawyer to discuss their case," Harrell said.
About Joye Law Firm
Since 1968, Joye Law Firm has been fighting to help people throughout South Carolina with their legal challenges in a broad range of practice areas, including personal injury, car accidents, birth injury, brain injury, defective products, drug injury, motorcycle accidents, nursing home abuse, Social Security disability, spinal cord injury, traffic tickets, truck accidents, workers' compensation and wrongful death. The South Carolina law firm has offices in Charleston and Myrtle Beach and assists clients in areas that include Florence, Richland County, Orangeburg, Columbia, North Charleston, Mount Pleasant, Summerville and the Horry County communities of Conway and North Myrtle Beach.
The firm's Charleston-area office is located at Northgate Office Building, 5861 Rivers Avenue, North Charleston, S.C. 29406 (local phone (843) 554-3100). Contact the firm by calling (888) 324-3100 or filling out its online form.