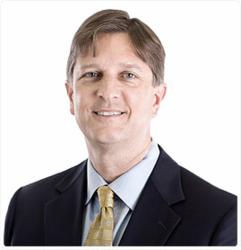 A stabilization device that can help stop a rollover or help keep a truck driver from losing control of his vehicle should be welcomed by everyone.
North Charleston, S.C. (PRWEB) May 31, 2012
South Carolina truck accident lawyer Ken Harrell today applauded a federal proposal that would require electronic stability control (ESC) systems on large commercial trucks and buses.
"This is a major step forward in terms of safety for tractor-trailer trucks and commercial buses," said Harrell, managing partner of Joye Law Firm, a Charleston personal injury firm that provides legal help to truck accident victims across South Carolina.
"Technology allows us to take this step, and crash statistics certainly warrant taking it," Harrell said. "We look forward to seeing approval of the U.S. Department of Transportation's proposal to require electronic stability control technology on commercial motor vehicles, and we hope it's instituted as swiftly as the federal process allows."
ESC systems help mitigate rollover incidents by using automatic computer-controlled braking. They also address severe under- or over-steering, which can lead to loss of vehicle control.
The systems currently are available on many buses, 18-wheelers and other large commercial motor vehicles. The U.S. Department of Transportation (USDOT) proposal would require the systems for all such vehicles.
The USDOT proposed the ESC systems requirement in May. Public hearings, which follow 90 days of written comment, have yet to be scheduled.
The rule would take effect between two and four years after the standard is finalized, depending on the type of vehicle, the USDOT said in its announcement of the proposal.
National Highway Traffic Safety Administration (NHTSA) research shows that ESC systems could prevent up to 56 percent of rollover crashes each year. Rollovers are the deadliest among all crash types. It could also reduce loss-of-control crashes by 14 percent, the NHTSA says.
The NHTSA estimates that a standard requiring ESC systems on the nation's large trucks and buses would prevent up to 2,329 crashes, eliminate an estimated 649 to 858 injuries and prevent between 49 to 60 fatalities a year.
"We frequently see that it's a rollover or loss of control after a near-rollover that has caused injury or death in a truck or bus accident," Harrell said. "A stabilization device that can help stop a rollover or help keep a truck driver from losing control of his vehicle should be welcomed by everyone."
The Joye Law Firm assists people who are injured, or the families of those who are killed, in South Carolina truck, bus and car wrecks. The firm's defective products lawyers are often involved in the personal injury and wrongful death lawsuits that are filed in response to the firm's investigation of trucking accidents, Harrell explained.
"Defective auto parts and other automotive defects are the root cause of many accidents in the trucking industry as well as in passenger automobile accidents," Harrell said. "But it usually takes a thorough investigation by an experienced team of investigators to uncover these defects and identify the parties responsible for them."
Harrell said a defective products lawsuit can be brought against the manufacturer, wholesaler and retailer that sold the item. Under South Carolina law, manufacturers and sellers of defective products are held strictly liable for damages and injuries caused by a product's defect.
The Joye Law Firm's defective products lawyers have won several multi-million dollar settlements and verdicts, Harrell said.
"We look for justice when someone is wrongly injured or killed in a truck, bus or car accident," he said. "We investigate the circumstances of crashes and go where the facts lead.
"Those who suffer harm because of manufacturing defects in any motor vehicle deserve to be made whole as much as financially possible."
About Joye Law Firm
Since 1968, Joye Law Firm has been fighting to help people throughout South Carolina with their legal challenges in a broad range of practice areas, including personal injury, car accidents, birth injury, brain injury, defective products, drug injury, motorcycle accidents, nursing home abuse, Social Security disability, spinal cord injury, traffic tickets, truck accidents, workers' compensation and wrongful death. The South Carolina law firm has offices in North Charleston at Northgate Office Building, 5861 Rivers Avenue, North Charleston, SC, 29406 (local phone number (843) 554-3100) and Myrtle Beach at 8703 Highway 17 Bypass, Unit H, Myrtle Beach, SC, 29575 (local phone number (843) 215-3100), and it assists clients in areas that include Florence, Richland County, Orangeburg, Columbia, North Charleston, Mount Pleasant, Summerville and the Horry County communities of Conway and North Myrtle Beach. Contact the firm by calling (888) 324-3100 or filling out its online form.