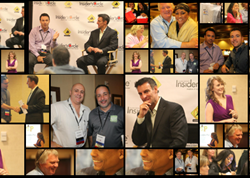 We want to show our members how they can build trust and credibility by properly positioning their business.
Miami, Florida (PRWEB) February 11, 2013
South Florida Entrepreneurship and Marketing experts have widely predicted that 2013 will be the year of Content Marketing. Renegade South Florida Entrepreneurs (RSFE), in partnership with the Miami Chapter of Glazer-Kennedy Insider's Circle (GKIC) - the top direct response marketing group in the United States -, announced that Content Marketing will be the main topic discussed at the next group event on February 20th, 2013 in Hollywood, Florida.
As described by The Content Marketing Institute, "Content marketing is a marketing technique of creating and distributing relevant and valuable content to attract, acquire, and engage a clearly defined and understood target audience." But according to Andrew Cass, Chapter Director of RSFE, "Even though content marketing represents a big shift and new direction for some marketers, many don't even understand what it is. We want to show our members how they can build trust and credibility by properly positioning their business."
In its annual survey B2C Content Marketing: 2013 Benchmarks, Budgets, and Trends–North America, The Content Marketing Institute found that on average, 28 percent of B2C marketing budgets are allocated to content marketing. Additionally, 55 percent of consumer marketers plan to increase their content marketing spend.
"The growth of content marketing may not be as interesting as the typical number of content marketing tactics that B2C marketers use," contributed RSFE Marketing Director Mande White, referring to the study discovery that an average of twelve content marketing tactics are usually used to market a business.
"During the chapter events, we break marketing strategies down into actionable bites," stated White. "Our chapter is comprised of highly successful business owners that only have a set amount of time to devote to incorporating new marketing ideas, and that's why we will be providing the three most important and proven ways to effectively use content marketing, to produce the most immediate results."
First time guests are invited to attend the event at no charge. View an event video introduction from Andrew Cass and register at the following page, Discover How To Tap Into (And Profit From) THE Biggest Marketing Prediction Of 2013.
About Renegade South Florida Entrepreneurs / GKIC Miami Chapter
Hosted by Chapter Director, Andrew J. Cass, along with Marketing Director, Mande White, the monthly Renegade South Florida Entrepreneurs group event features extensive networking opportunities, sharing of marketing guru Dan Kennedy marketing techniques, as well as presentations of "how to" and "what works" success stories. RSFE is the Miami Chapter of the renowned marketing group Glazer-Kennedy Insider's Circle, and where entrepreneurs in the Miami area gather to share ideas with other 'Dan Kennedy inspired' professionals who are achieving breakthroughs in their business.
Andrew Cass and Mande White are both co-authors with Dan Kennedy in The Ultimate Success Secret: South Florida Edition. Andrew is a Direct Sales & Marketing Strategist, 'Dan Kennedy Certified' Business Advisor, Author, Speaker and owns his own Mobile Marketing company. Mande created her first information product in 2001 and has over 10 years of experience in supporting some of the most successful Internet Marketers in the US, advising on strategy, product offerings, traffic methods and conversion techniques, resulting in over $20 million in additional revenue for her clients. More information about Renegade South Florida Entrepreneurs can be found at http://nobsmiami.com/.