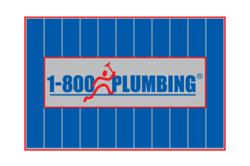 "1-800-PLUMBING is the hardest working number in the plumbing business."
Belle Fourche, South Dakota (PRWEB) July 23, 2012
1-800-PLUMBING is growing because smart contractors are looking for innovative techniques for plumbing marketing and advertising. The ability to effectively brand a company and provide top of mind awareness is a wonderful competitive advantage and a great tool to insure better customer loyalty. When customers remember the companies phone number instantly it is great for recalls, referrals, and long term customer loyalty.
MKL Plumbing is one of the latest new 1-800-PLUMBING "licensees" It is not a franchise, so independent plumbing contractors can tap into a big name brand without changing the way the business is run. Freedom and flexibility without the strings of a franchise give an independent plumbing contractor an effective way to market and advertise.
MKL Plumbing is the first 1-800-PLUMBING licensee in South Dakota. MKL Plumbing was started in 1999 and Incorporated in 2003. MKL is utilizing the 1-800-PLUMBING number to help spearhead plans for expansion. MKL is involved in new residential construction projects and is focused on increasing residential and commercial service. "1-800-PLUMBING is the perfect number for service calls because once a customer uses the number it is always top of mind when plumbing services are required."
MKL Plumbing specializes in Tankless Hot Water Heaters which are a cost effective alternative as the consumer is no longer paying to keep a tank of water hot. The water is heated instantly as needed. MKL also performs hydronic heating. Hydronic heating is a green method to heat and is otherwise known as radiant heating. Tubing is run in the floor and hot water or another liquid flows through it so the heat radiates along the surface of the floor. With a closed loop system heating is much more efficient and each room can be controlled independently to provide different temperatures for each zone.
MKL chose to adopt the "1-800-PLUMBING" vanity phone number because it is "top of mind" MKL plans to integrate 1-800-PLUMBING into the business by putting the number on all trucks, trailers, flyers, etc. MKL Plumbing's goal is to be the premier plumbing business in the Belle Fourche, SD area. All work carries a 1 year satisfaction guarantee.