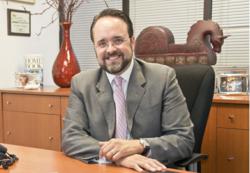 The demand for South Florida real estate is growing every day.
Miami, FL (PRWEB) January 16, 2013
The data gathered by Interinvestments Realty's research department indicates that the intense motion created by a sustained sales activity in recent months and a pent-up demand have contributed to price increases in the local real estate market, establishing South Florida as one of the most coveted areas to currently invest in. According to recent statistics presented by the Miami Association of Realtors, Miami's pending sales rose 52% in November compared to the same time the previous year. During the last twelve months, the local property values have increased eighteen percent, with 67% of all real estate transactions closed by international clients, of which 92% are cash-deals.
"Most of the activity has come from Foreign Buyers taking advantage of the low prices," says Fabricio
Duarte, Interinvestments Realty's Listing Department Director. "I foresee local buyers taking a more active role in 2013, primarily due to the new financing programs available and to the low mortgage rates."
"The 'shadow inventory,' which are the properties that are either in foreclosure and not yet been sold or homes that owners have delayed to put for sale on the market, until prices improve, will not impact the value of the market area. Many lenders have been slow to put their inventory up for sale, for fear to flood the market and drive prices down in a particular area," continues Duarte. "I don't think that this will affect the market at all, as lenders are being careful not to create uncertainty in today's real estate market. Day by day, the inventories are reaching normal levels, therefore, prices slowly but surely, are going up, and any increase in 'shadow inventory' will be absorbed quickly."
"The national housing crash of 2006 hit at its hardest at a moment in time when South Florida was going through a real estate boom and a significant number of new luxury condominium developments were under construction or just being completed. This over-supply flooded the market creating an unprecedented opportunity to purchase luxury condominiums in prime locations at unbelievable prices. Still today, seven years later, we still have new-developer's units scattered in the Tri-County area, which includes Miami-Dade, Broward and Palm Beach," adds Duarte.
"The simple rule of supply and demand will continue to drive prices upward," says Rigo Plasencia, Sales and New-Developments Manager for Interinvestments Realty. " The steady release of New-Development Communities and condos will add value and luxury to South Florida's housing market."
"We don't view the current situation as a sales 'frenzy.' We see it, as a steady adjustment back to a true market value and inventory level," continues Plasencia. "Banks and large funds continue to have inventory that has not yet been released to the market. But the amount will not as significant as was previously anticipated, and they are doing an excellent job of managing the release of those properties onto the market."
We are very pleased to introduce the following properties. Each one represents a great investment and a potential for rapid appreciation due to its location, competitive prices and the latest standards in the new-construction market:

South Tower at CityPlace in Downtown Palm Beach is a modern luxury high-rise condominium community, that provides year-round resort style living, located just steps away from the conveniences of West Palm Beach's most celebrated cultural, shopping and outdoor activities. One to three bedrooms condominiums starting at $197,900.
Vizcayne-Miami. The unobstructed views from Vizcayne's 49-story Miami residences offer all the variety of America's most glamorous and picturesque city. The newly completed $280M complex features the widest selection of luxury Miami apartments, combined with the city's largest rooftop indoor-outdoor resort with pools, gym, spa and lounges overlooking Biscayne Bay. The Builder is now offering Luxury Developers' close-outs.
For more information about the above showcased properties or to schedule an appointment to visit the properties, please contact Interinvestments Realty's offices at the telephone number that appears in the contact information.