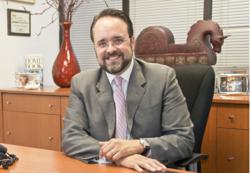 The Inventory of Properties in the South Florida Real Estate Market Continues Diminish.
Miami, FL (PRWEB) December 21, 2012
For local Realtors to have access to a wide range of properties for sale is crucial, as their offering must cater to the variety of customers in today's market. Some of them are homebuyers who are looking for the best available home for their own use; foreign buyers with cash-on-hand, and the many different investors seeking to buy properties in bulk to rent out. All of which are taking advantage of the current low prices on "distressed properties," a term used to describe short sales and foreclosed homes. Investors are also seeking to buy Builders' inventory and Builders' close-outs in bulk.
"When buyers have more choices, it is easier for them to find the home that fits their individual needs," says Fabricio Duarte, Interinvestments Realty's Listing Department Director. "From a financial standpoint this means, more competition among sellers to keep prices at affordable levels."
"As a member of the Miami Realtors and the Florida Association of Realtors we have access to properties listed on the Multiple Listing Service, this includes regular listings as well as properties that are foreclosures and short-sales," says Emilio Cardenal, Broker/Executive President of Interinvestments Realty. "In addition, we have access to homes sold by Homepath (Fannie-Mae) and we also are an approved Broker for HUD Homes (F.H.A)."
"It's very important to have access to the distressed property inventory, which usually sells at discounted prices. There is a huge market for distressed sales, especially for investors with cash-on-hand, as financing is usually not available due to the physical condition of these properties," continues Duarte. "Many investors that were previously in the stock market are now choosing to place their money in this segment of the real estate market."
"An important part of our clients are foreign investors and they need the services of a property manager to take care of their properties. Our property management division has doubled in size in the last four years due to the increase of sales to foreign investors purchasing distressed properties," continues Cardenal. "These are not particularly low priced properties, many of them have been luxury condominiums that our clients have acquired at discount. Then, our job has been to assist them by renting these properties during the past four years so they can receive a positive cash-flow, till the market rebounds. This adds a large amount of potential homes for sale to our regular inventory."
"A buyer does not always have to wait for a home in a new development to be built for them. They can often find homes available for them to buy at different stages of construction. Developers often start to build homes without a purchaser so they can capture buyers at different stages of their preferred move in dates," adds Rigo Placensia, Sales and New-Developments Manager for Interinvestments Realty.
We are very pleased to introduce the following properties. They represent real value for the buyers, based on their excellent locations, competitive prices and the latest standards in the new-construction market:

Kendall Square by Lennar Homes is a master planned traditional community in Kendall, one of the most exclusive neighborhoods in South Miami, which offers town homes and Single-Family Homes. This is a unique community that offers a special lifestyle, and now is selling at pre-construction prices. Town homes from 1,615 - 2,306 sq. ft. start in the low $200's. Single-Family homes from 2,111 - 3,207 sq. ft. start in the low $300's.
Marina Palms Yacht Club and Residences Miami. These spacious water front residences located in Aventura will have a marina component and all units will have a water view. They will range in size from 1,800 to 2,400 square feet, and prices range from $700,000 to over $900,000. This represents approximately a $375 per sq. ft. price. This is a community especially designed for those who love to live on the water.
Parkside Estates at Davie, Fl. is a new luxury Estate Homes Community built on acre lots inside a gated community! Prices range from the $600's. The residences have 4 and 5 bedrooms ranging from 3,886 sq. ft to 5,001 sq. ft. Delivery will be approximately in one year. This is the newest expression of South Florida's luxury, offering exciting residential choices, all beautifully designed with Mediterranean-inspired architecture.
For more information about the showcased properties or to schedule an appointment to visit these developments, please visit our website: http://www.interinvestments.us