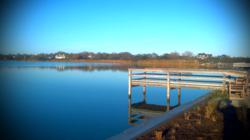 "Everyday can be a vacation day in the Hamptons from the comfort of your home."
New York, New York (PRWEB) July 14, 2012
Prince of Scots announces Synergy Global Home has signed a licensing partnership with the Southampton luxury brand to design and produce bed linens, bath towels, and beach towels.
The Prince of Scots line will include basic and fashion bedding products inspired by the simple but elegant Hamptons Costal Empire. Boasting the most luxurious homes in world, the collection will draw inspiration from America's most beautiful beaches and a countryside teaming with vineyards, lush working farms, century old estates, golf courses, harbors and bays.
Prince of Scots Home Collection already includes two revolutionary products with co-branded Ermenegildo Zegna cashmeres and the True Down Alternative which is finely spun washable wool.
Synergy Global Home is proud to join Prince of Scots to bring the luxury of the Hamptons Lifestyle to American Homes. We will present a complete lifestyle driven collection targeted to a younger more modern consumer," said BGK Nair, Executive Vice President of Synergy Global Home.
"Prince of Scots is delighted to join the extraordinary team at Synergy Global Home" said Tim Danser, President of Prince of Scots. "This partnership will make it possible to offer the luxury of costal living in bed linens. Everyday can be a vacation day in the Hamptons in the comfort of your home."
Synergy Global Home is a division of the $400 million Shri Lakshmi Cotsyn Ltd., which is one of the fastest growing Indian conglomerates. Shri Lakshmi is a true representation of expertise, resources, opportunities and engineering excellence. Shri Lakshmi is considered one of the premier manufacturers of home furnishing products and enjoys the competency in manufacturing terry towels, bed linen, embroided fabric, and technical textile products.
Delicate designs, attractive colours, unmatched workmanship and subtle elegance are some of the distinguishing features that have put Shri Lakshmi Cotsyn Ltd. on the International map. Since its commencement in 1993 with a small textile unit, it has grown magnanimously, diversifying into various businesses, industries and regions.
"Everyone deserves the best of both worlds. The luxury of natural fibers and the brilliance of luxurious technology balance out The Prince of Scots vision for Modern Luxury Lifestyle for the home. "Said David Campania, Vice-President of Prince of Scots.
Synergy Global Home licensing agreement includes the United States, Canada, United Kingdom, and India. The Hamptons lifestyle has been influencing Hollywood with top rated TV shows. These same trends will now influence homes around in America.
About Tim Danser
A fashion industry executive skilled in creating "The Next Big Idea." While a student at West Virginia University, Danser created the schools first pin up calendar, Faces of WVU. Danser has been credited with many "first" in the industry including "Why Rent When You Can Own Tuxedo" at JCPenney and "Dad Wants Free Gasoline" at Sears.
Singular product innovations include the world's first machine wash/tumble dry suit with JCPenney and the world's first Eco suit at Sears. While serving as Interim President and Vice-President of Marketing at Bagir International, Danser was successful at turning the company around, launching Simon Carter in North America and creating Red Carpet Brands.
Today, Danser brings Prince of Scots, The Modern Luxury Lifestyle. A new global sources of supply, new business strategies, exslusive brands and emerging designers/talent setting fashion trends of tomorrow. Trend setting not trendy.