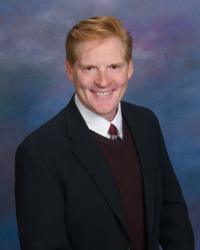 "Not only have I seen and treated a large volume of adult and pediatric patients with allergic and sinonasal diseases, but I have also treated a significant number of people with head and neck tumors, both benign and malignant," claims Dr. Mohs
South Bend, IN (PRWEB) November 29, 2011
Donald C. Mohs, Jr., MD, FACS, a board-certified otolaryngologist, has joined Drs. David Sabato, David Isaacson and Savita Collins in the ENT Department at The South Bend Clinic.
Dr. Mohs completed his Bachelor of Science in psychobiology, as well as received his Doctor of Medicine, from the University of Southern California Los Angeles. While there, he was named Outstanding Undergraduate Researcher in Biological Sciences. He was also a member of Alpha Omega Alpha Medical Honor Society. Dr. Mohs completed his internship in general surgery at Oakland Naval Hospital in Oakland, Calif. He then completed his otolaryngology—head and neck surgery residency at the Naval Medical Center in San Diego, Calif.
In addition, Dr. Mohs received further training at the Naval Flight Surgery School at the Naval Aerospace Medicine Institute in Pensacola, Fla. He served as flight surgeon in support of the Third Marine Air Wing while deployed to Saudi Arabia during Operations Desert Shield and Desert Storm.
Prior to joining The South Bend Clinic, Dr. Mohs was in private practice in Las Vegas, Nev. He managed a wide range of ear, nose and throat conditions. "Not only have I seen and treated a large volume of adult and pediatric patients with allergic and sinonasal diseases, but I have also treated a significant number of people with head and neck tumors, both benign and malignant," claims Dr. Mohs. He has also performed many parotid surgeries, as well as ear surgeries, particularly mastoidectomies and middle ear reconstructions.
Dr. Mohs holds professional memberships with the American Academy of Otolaryngology Head and Neck Surgery, American College of Surgeons, and the American Academy of Otolaryngic Allergy among others.
About The South Bend Clinic
The South Bend Clinic is a comprehensive, multi-specialty physician group serving the Michiana region for over 90 years. With over 100 medical and surgical providers in over 22 different specialty and primary care disciplines, the Clinic is the largest medical group in northern Indiana and southwestern Michigan. The South Bend Clinic physicians practice in nine regional offices and campuses. Clinic physicians have long been leaders in innovative care delivery, offering the community's most comprehensive scope of primary care to pediatric, adult and geriatric patients, complemented by an array of subspecialists in cancer, musculoskeletal care, cardiac and vascular care, and numerous surgical and medical subspecialties. To learn more about The South Bend Clinic, visit http://www.southbendclinic.com.
###