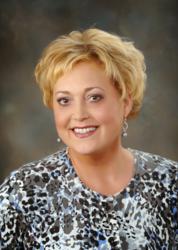 South Bend, Ind. (PRWEB) October 15, 2012
Marie G. Walsh, M.D., is joining the Internal Medicine Department at The South Bend Clinic's main campus on North Eddy Street in South Bend. Previously, Dr. Walsh had been in private practice in Michigan.
After completing undergraduate studies at Michigan State University in East Lansing, Dr. Walsh earned her medical degree from Ross University School of Medicine in Roseau, Commonwealth of Dominica, West Indies. She then completed her internship and residency in internal medicine at Wayne State University School of Medicine in Detroit.
Dr. Walsh is board certified by the American Board of Internal Medicine and has extensive experience with hospice and palliative care. She has also been active in research for clinical studies involving a variety of women's health issues.
About The South Bend Clinic
The South Bend Clinic is a comprehensive, multi-specialty physician group serving the Michiana region for over 90 years. With over 100 medical and surgical providers in over 22 different specialty and primary care disciplines, the Clinic is the largest medical group in northern Indiana and southwestern Michigan. The South Bend Clinic physicians practice in five regional offices and campuses. Clinic physicians have long been leaders in innovative care delivery, offering the community's most comprehensive scope of primary care to pediatric, adult and geriatric patients, complemented by an array of subspecialists in cancer, musculoskeletal care, cardiac and vascular care, and numerous surgical and medical subspecialties. To learn more about The South Bend Clinic, visit http://www.southbendclinic.com.