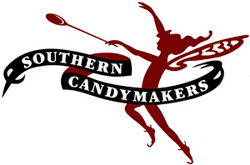 New Orleans, LA (PRWEB) May 14, 2010
Southern Candymakers, an 18 year-old New Orleans based confectionary business specializing in Southern pralines will donate products and proceeds garnered by the sale of those products to Gulf Aid, a fundraising effort taking place Sunday, May 16th at Mardi Gras World in New Orleans to raise money and awareness for Louisiana coastal communities affected by the massive oil leak in the Gulf of Mexico.
"Our business suffered greatly in the aftermath of Hurricane Katrina," said Pete Tompkins, president and co-founder of Southern Candymakers. "We have worked exhaustively to rebuild our business and satisfy the world's craving for our pralines. We have only recently started to experience the kind of growth we were enjoying before the storm. We also know that our fellow citizens along the state's Gulf Coast suffered even greater devastation than we did, necessitating an even harder road back to prosperity. That's what makes the newest man-made disaster to hit their communities even more cruel. We must assist them in their time of need and help them to rebuild their livelihoods as well as the fragile wetlands that protect us all."
Gulf Aid will feature multiplatinum recording artist Lenny Kravitz ( a part-time New Orleans resident) as well as Allen Toussaint, Mos Def, Ani DiFranco, The Voice of the Wetlands Allstars (featuring Tab Benoit, Dr. John, Cyril Neville, George Porter Jr., Waylon Thibodeaux, Big Chief Monk Boudreaux, Johnny Sansone, and Johnny Vidacovich), Zachary Richard, Preservation Hall Jazz Band, Ivan Neville's Dumpstafunk, Soul Rebels Brass Band, Irvin Mayfield's Playhouse Review, Kermit Ruffins and the BBQ Swingers, Jeremy Davenport, Rebirth Brass Band, MyNameIsJohnMichael, with additional artists to be announced.
In addition to Southern Candymakers, many local restaurants will be on hand to provide great food. Tickets are $50.00 per person and do not include food. Tickets are available exclusively via Elevate Tickets.
Founded in 1992 by Pete Thompkins and Chuck Williams, Southern Candymakers crafts all delicacies, including pralines, to order. Bon Appetite magazine named Southern Candymakers a "Not to Miss" destination when visiting New Orleans, saying we "Make the Best Pralines." From the very beginning we have been showered with the high praises of our customers' ooh's and aah's followed by comments like "this is the best I have ever tasted," or "these are even better than my mama's!" The judges at the Atlanta Gourmet Show agreed and gave our Creamy Pralines the Best Candy Award.
###