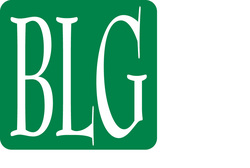 Sometimes it's an embittered property owner with a
Miami, FL (PRWEB) July 21, 2008
In a market where only the fittest survive, Bayshore Land Group is flexing its innovation muscle to continue serving clients. The Florida commercial real estate specialist is updating its strategies with the shifting economy, offering new advisory services for banking and lending institutions inheriting commercial and residential real estate in the wake of swelling foreclosure rates.
"Bayshore Land Group also owns a South Florida construction company, so we are uniquely qualified to enter a situation - whether its commercial property or a home left in despair - make the necessary repairs and put the property back on the market quickly," said Christopher MacNair, Vice President of Bayshore Land Group, a Miami-based boutique real estate developer.
As MacNair described, Bayshore's REO management process offers three service areas: acquisition/analysis, preservation/renovation and disposition. The firm is currently helping lenders reconcile 60 foreclosed properties, and is prepared to at least double that volume in the second half of 2008.
Of course, helping REO's solve the challenges inherent in vacant foreclosures means taking on risks, which include significant time and resource investments, strong broker relations and profitable sales strategies. Repair can be the lengthiest step in the process.
Foreclosed properties sitting vacant often fall victim to vandals. Newspaper reports speak of squatters taking up residence in abandoned condos, and vandals arrested for trashing foreclosed homes.
"Sometimes it's an embittered property owner with a "scavenger mentality" who vandalizes a home on the way out the door, removing windows, metal piping or pulling ceilings out," MacNair said.
Perhaps the biggest challenge is rushing to repair the facilities before additional damage is done. Bayshore Land Group takes on the repair work through its construction division and then manages the property for the owner. Bayshore's valuation group then values the property through extensive research. The firm may serve as listing agents on specific properties locally, but typically works with a statewide network of independent brokers established in the past 25 years to resell the properties.
"The market is changing dramatically. What's going to happen with all these properties that are being repossessed and repositioned," asks Bayshore's President, Jay Fertig. "They are going to resell at a price the market finds at its equilibrium per square foot. Right now, we are seeing most of the activity with lower-priced properties. So, as soon as we can clean up the property and put it back out there, we receive offers because everyone is looking for a bargain that is more readily finance-able."
About Bayshore Land Group
Bayshore Land Group, Inc is a full service real estate development and investment management company providing targeted site acquisition services, entitlement administration and commercial/residential development capabilities. Owners Jay Fertig and Chris MacNair specialize in projects throughout Florida, both in mature and developing markets, with a keen eye towards identifying underutilized and undervalued real estate. Bayshore's clients include nationally known end-user retail tenants and many medical professional users. Bayshore just completed 60,000 square feet of medical space on Florida's West Coast with 24,000 additional square feet in the planning stage. For more information visit: http://www.bayshorelandgroup.com.
###