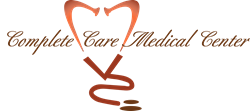 Complete Care Medical Center offers Board Certified doctors treating over 25 pain conditions with very high success rates!
Fort Lauderdale, Florida (PRWEB) February 04, 2014
Top pain management clinic in Fort Lauderdale, Complete Care Medical, is now effectively treating over 25 chronic pain conditions. Treatments are provided by Board Certified doctors, with patients being seen from all over South Florida. Call (954) 271-2327 for more information and scheduling.
With over one third of Americans suffering from a chronic pain condition, it is vital for options to be available for pain relief. Complete Care Medical Center provides self pay pain management treatments.
The treatments are offered for many conditions, including sciatica, degenerative disc disease, failed back surgery, arthritis, headaches, RSD, fibromyalgia, scoliosis, neuropathy, back and neck pain, pelvic pain and many more.
Each patient is treated with customized options after a thorough review of medical records, imaging studies, and a comprehensive physical examination. Medication management options include oral or topical NSAIDS, muscle relaxers, antidepressants, numbing medicines and pain medications.
In order for patients to be accepted for treatment, they must be a valid Florida resident, and have had an MRI within the past two years. They must also submit either medical records or a pharmacy printout.
Success rates are very high at Complete Care Medical Center. Treatment is offered on a self pay basis, call (954) 271-2327 for scheduling appointments with pain management Fort Lauderdale trusts.