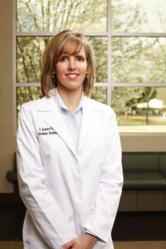 "It is important that patients visit their dermatologist for the most advanced and scientifically proven products. For this reason, we accept appointments just for skincare consultations." Dr. Angela Bowers-Plott
Southlake, Texas (PRWEB) October 16, 2012
As part of her mission to provide the most advanced skincare products and services, Dr. Angela Bowers-Plott, founder of Southlake Dermatology, participated in a study to evaluate a new skin brightening system. Sponsored by SkinMedica, the results of the study will determine how well a new anti-aging regimen improves the appearance of facial hyperpigmentation, such as melasma and liver spots. The regimen includes a new skin brightening complex in combination with three existing SkinMedica products: facial cleanser, Tri-Retinol Complex ES, and Daily Physical Defense SPF 30+ sunscreen.
According to Dr. Bowers-Plott, it was important to participate in the study because SkinMedica is the leading brand of skincare and anti-aging products provided by dermatologists in the U.S. and Canada.
"Many people have facial hyperpigmentation, meaning there are parts of the skin that are abnormally dark and uneven in color, as a result of aging or sun exposure. The first step in treatment is to use prescription-strength products to lighten the existing dark spots and prevent further skin discoloration," explains Dr. Bowers-Plott, noting she has carried the SkinMedica line at Southlake Dermatology since 2003. "It is important that patients visit their dermatologist for the most advanced and scientifically proven products. For this reason, we accept appointments just for skincare consultations."
SkinMedica's entire aesthetic line of skin care products is based on the natural healing abilities of the skin. To counter the effects of aging or dark spots, all the products contain restorative ingredients that work beneath the skin to help restore it to that healthy glow. The SkinMedica product line includes sun protection, age defense, cleaners, moisturizers, skin rejuvenation, and acne treatment.
For more information about cosmetic dermatology services at Southlake Dermatology, go to http://www.southlakedermatology.com or call 817-251-6500. To purchase SkinMedica products online, go to http://www.mdskinproducts.com.
About Southlake Dermatology
Southlake Dermatology was established in 1999 and moved to its current, state-of-the-art-facility in 2006. Founded and lead by Angela Bowers-Plott, M.D, Southlake Dermatology provides medical, surgical and cosmetic services to treat and heal conditions of the skin including: anti-aging solutions, aesthetic and acne facials, hair laser, skin cancer, mole and tattoo removal, and skincare products which are available at http://www.MDSkinProducts.com. For more information, go to http://www.southlakedermatology.com or call 817-251-6500.