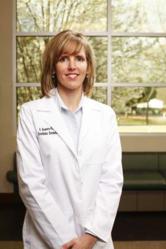 "We can now remove those unsightly brown spots on the hands and legs in just one or two sessions."
Southlake, Texas (PRWEB) February 19, 2013
Southlake Dermatology, an award-winning provider of medical and cosmetic dermatology services in Southlake, Grapevine and Colleyville, now offers the MedLite® C6 laser which is known as one of the industry's best for removing tattoos and brown spots on the face, arms and legs. The advanced laser technology delivers faster, better results and no patient downtime.
According to Angela Bowers-Plott, M.D., a board certified dermatologist and founder of Southlake Dermatology, they are one of the few dermatology practices in Tarrant County to offer the MedLite laser.
"I decided to make the investment in this new laser machine because of the advanced technology it allows me to provide to my patients," explains Dr. Bowers-Plott, noting the average cost is $400 per treatment. "We can now remove those unsightly brown spots on the hands and legs in just one or two sessions."
MedLite features PhotoAcoustic Technology, a potent wavelength of light absorbed by pigmented lesions. The light vibrates and shatters the pigment and breaks the melanin into micro-particles, lightening and removing the dark, aging spot. Patients describe the treatment as feeling like the snap of a thin rubber band. As the light shatters the pigment and diffuses the lesion, the spot will turn gray or white for a few minutes. Post-treatment discomfort may feel similar to a mild sunburn, and any redness will dissipate within a day or two as the skin returns to its natural color.
The MedLite laser therapy is the most advanced laser available for multi-colored tattoo removal, which eliminates tattoos without harming surrounding skin. As the light energy gently vibrates and shatters the tattoo ink into easily eliminated microparticles, MedLite's PhotoAcoustic Technology feels similar to snaps of small rubber bands, followed by a warm sensation. Temporary whitening will follow the first treatment; over time, the tattoo particles will fade through the lymphatic system and the skin will return to its natural color. Dark blue, black and red inks offer highest degree of success, followed by orange and purple; green and sky blue may require additional treatments for significant fading. Tattoo treatment ranges from 5 to 15 sessions.
The MedLite Laser C6 is made by Cynosure, a leading developer and manufacturer of a broad array of light-based aesthetic and medical treatment systems. Its products are used to provide a diverse range of treatment applications such as hair removal, skin rejuvenation and scar reduction, as well as the treatment of vascular lesions. A highly innovative company, Cynosure currently holds 37 U.S. patents and markets over 14 different light based systems, representing advanced levels of solid-state, liquid and semiconductor laser technologies. Its products are available in over 60 countries through wholly owned subsidiaries and global distributors.
For more information about tattoo removal in Southlake, Grapevine and Colleyville, go to http://www.southlakedermatology.com or call to make an appointment: 817-251-6500.
About Southlake Dermatology
Southlake Dermatology was established in 1999 and moved to its current, state-of-the-art-facility in 2006. Founded and lead by Angela Bowers-Plott, M.D., Southlake Dermatology provides medical, surgical and cosmetic services to treat and heal conditions of the skin including: anti-aging solutions, aesthetic and acne facials, hair laser, skin cancer, mole and tattoo removal, and skincare products which are available at http://www.MDSkinProducts.com. For more information, go to http://www.southlakedermatology.com or call 817-251-6500.