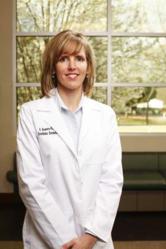 "Our first priority is always patient safety, which is why I attended this workshop. I can now share the knowledge with the rest of my staff." Dr. Bowers-Plott
(PRWEB) February 07, 2012
As one of the top providers of cosmetic injectable fillers in Tarrant County, Southlake Dermatology is known for providing safe, non invasive treatment of fine lines and wrinkles through the administration of products such as Botox, Dysport, Restylane, Radiesse and JuveDerm. To continue to be a leader in the most advanced cosmetic dermatology services, Southlake Dermatology founder Dr. Angela Bowers-Plott attended the Human Cadaver Facial Dissection Workshop January 14 at University of Texas Southwestern Medical Center at Dallas.
Designed specifically for dermatologists, plastic surgeons and ophthalmologists who perform facial aesthetic procedures, the workshop was a procedural anatomy course providing practicing physicians hands-on experience exploring the complex, three-dimensional anatomic structures of the face and neck to determine the safest and most effective placement of dermal fillers and neurotoxins. Working in small groups on human cadavers, the participants completed a dissection of the face and neck, identifying the danger zone nerves and critical arteries that present potential unacceptable outcomes for patients if these fragile structures are damaged. Participants then injected dermal fillers into the cadavers to immediately correlate the post injection appearance of the skin with the exact anatomic location of the filler.
According to Dr. Bowers-Plott, the information is extremely important to ensure proper administration of dermal fillers and neurotoxins by a medical professional, and to give patients the best results. In addition, Dr. Bowers-Plott continues to try to make the public aware that many health care providers are now offering this type of cosmetic procedure without the necessary training to ensure a good outcome.
"Although the administration of Botox and injectable fillers is quick, it should be done with extreme precision and with the supervision of a physician. There have been many patients come into Southlake Dermatology after being treated elsewhere by estheticians with filler, but never seen by the doctor. These cases will be reported to the medical board, but the estheticians are not sanctioned," explained Dr. Bowers-Plott, who is also certified by Medicis to train other physicians on the use of Restylane and Dysport. "Our first priority is always patient safety, which is why I attended this workshop. I can now share the knowledge with the rest of my staff."
The workshop was presented by the Postgraduate Institute for Medicine and Docent, LLC, in collaboration with University of Texas Southwestern Medical Center at Dallas.
For more information about cosmetic dermatology services at Southlake Dermatology, go to http://www.southlakedermatology.com or call 817-756-1233.
About Southlake Dermatology
Southlake Dermatology was established in 1999 and moved to its current, state-of-the-art-facility in 2006. Founded and lead by Angela Bowers-Plott, M.D, Southlake Dermatology provides medical, surgical and cosmetic services to treat and heal conditions of the skin including: anti-aging solutions, aesthetic and acne facials, hair laser, skin cancer, mole and tattoo removal, and skincare products which are available at http://www.MDSkinProducts.com. For more information, go to http://www.southlakedermatology.com or call 817-251-6500.
# # #