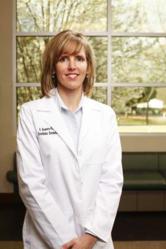 "It truly is an honor to be nominated by the medical community," states Dr. Bowers-Plott
Southlake, Texas (PRWEB) May 25, 2012
Angela Bowers-Plott, M.D., founder of Southlake Dermatology, has been named to this year's "Top Docs" list published annually by Fort Worth, Texas magazine. Dr. Bowers-Plott, who has been recognized on the list multiple times, is named a "Top Doc" in the dermatologist category.
The distinguished "Top Docs" list, published each April, is a highly sought-after designation which recognizes the best physicians in the Tarrant County area. Approximately 4,500 area physicians were mailed a survey from Fort Worth, Texas magazine and asked to name the doctors they regard as leaders in their medical field. Through an online voting process, medical professionals cast their votes for the top surgeons, doctors and physicians. While Fort Worth, Texas magazine provided the fields of specialty, the physicians identified the professionals they regard as being leaders in those fields. The final results were submitted to a select panel of physicians for review.
"It truly is an honor to be nominated by the medical community," states Dr. Bowers-Plott. "At Southlake Dermatology, we work hard to ensure the very best care is given to our patients. It's wonderful to see our methods working and lives changing."
The full list of the area's "Top Docs" can be found in the April 2012 issue of Fort Worth, Texas magazine and online at http://www.fwtx.com/articles/2012-top-doctors.
About Southlake Dermatology
Southlake Dermatology was established in 1999 and moved to its current, state-of-the-art-facility in 2006. Founded and lead by Angela Bowers-Plott, M.D, Southlake Dermatology provides medical, surgical and cosmetic services to treat and heal conditions of the skin including: anti-aging solutions, aesthetic and acne facials, hair laser, skin cancer, mole and tattoo removal, and skincare products which are available at http://www.MDSkinProducts.com. For more information, go to http://www.southlakedermatology.com or call 817-251-6500.