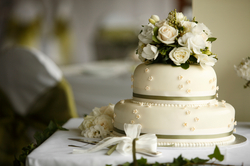 San Francisco, CA (Vocus) March 11, 2010
It is that time of year again and wedding planning for many people is in full effect. The wedding location sets the tone for the entire event and should be a place the Bride and Groom will remember always. For many couples South Lake Tahoe is the perfect location for their wedding in both the summer and the winter. Here is a list of the top 5 South Lake Tahoe Wedding locations.
South Lake Tahoe is the perfect choice for any wedding's backdrop. South Lake Tahoe is blessed with some of the most fantastic vistas in the world, and is an idyllic alpine setting for an outdoor wedding. The frequency of sunny days in South Lake Tahoe combined with the atmosphere of a mountain paradise will leave the Bride, Groom and all the wedding guests with lasting memories.
Now all there is to do is choose a location. Here are our Top 5 favorite South Lake Tahoe Wedding locations:
1.) Regan Beach Park is the perfect location for year-around breathtaking wedding photography. The park is located directly on the shore of Lake Tahoe. The fee for a two-hour wedding time slot is $300.00. Regan Beach Park has a capacity for 80 wedding guests. Parking and handicapped access is excellent. Chairs and arches can be rented at the bride's discretion (please see Dining & Local Services)
2.) Heavenly Resort Valley- Enjoy the beauty of a mountaintop wedding overlooking the whole of the lake. In the winter or summer the Gondola will take the wedding party and guests up to the observation deck for the ceremony.
3.) The Thunderbird Lodge- Elegant, historic, and inspiring, the Thunderbird Lodge has a magical six-acre waterfront estate, unparalleled in beauty, and is a rare Lake Tahoe treasure. The Thunderbird Lodge offers over 3,000 square feet of interior space. The surrounding grounds include a lakeside lawn, two patios, a gazebo, and a private sandy lagoon connected by stone pathways.
4.) Lake Front Wedding Chapel- offers many different packages and also has the advantage of lake front property. Lake Front Wedding chapel has also been voted as a "Best of Lake Tahoe" wedding location.
5.) Edgewood Tahoe- is the ideal lakeside setting for both weddings and receptions with stunning mountain surroundings, onsite fine dining and elegant venues. Edgewood Tahoe's stunning deck, facing directly out onto the romantic waters of Lake Tahoe is the favored location for the ceremony.
With all the wedding planning don't forget about your family's accommodations in South Lake Tahoe. Family's get together so rarely sometimes, why not put them up all together under the same roof. That way while the Bride and Groom are off doing the last minute wedding touches their family will have more time to catch up with each other. Our South Lake Tahoe Vacation Rentals would be perfect for any wedding party.
###