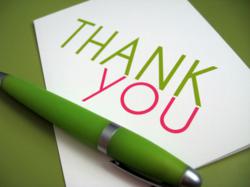 Charlotte, NC (PRWEB) February 02, 2013
SouthPark Hypnosis is now rewarding its clients for spreading the good word about hypnosis by crediting the client's account with rewards points. Clients can earn points in two ways.
Option 1) A client can earn thirty rewards points for every new client referral. A new client is a first time customer, who is not considered immediate family, and who has booked a first session.
Option 2) A client can earn two rewards points for every appointment booked online.
The value of one reward point is 1$ and rewards points expire after 365 days. The rewards points are credited to the client's account, which later can choose to pay a hypnosis session partially or fully by points.
Clients whose last visit was before July 31st, 2012, are required to create a log-in through the online booking system and opt-in for the rewards program. All other clients need to log-in to their online account and opt-in for the referral points program. Referrers need to make sure that the referees indicate the referral relationship at their first visit.
This new client rewards program is a way of SouthPark Hypnosis to say "Thank You" to satisfied clients for their positive word-of-mouth referrals and giving others a chance to discover hypnosis for mindful self-improvement, lasting and long-term.
If you or your child struggles with negative emotions, patterns or behavior or self-sabotage and are interested in learning more about how hypnosis can help release worries, fears, anxiety, or self-defeating patterns, visit http://www.SouthParkHypnosis.com or contact Verena Martin at (704) 550-1201 or verena(at)southparkhypnosis(dot)com for more information.