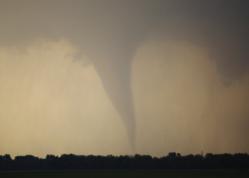 Houston, TX (PRWEB) April 17, 2012
South Texas Generator Systems can help prepare for the next unexpected weather related power outages before the next storm hits. STGS also offers tips to have a plan and to being informed to minimize the impact of severe weather.
Tornadoes touched down in Lancaster, TX, south of Dallas on Tuesday April 3rd.
At least two reported tornadoes moved through the area, heaving vehicles into the air and leaving wrinkled and bent metal along highways. Tornadoes tore through the Dallas area, chafing or completely removing roofs from homes.
Thousands of electric customers in North Texas have to start the day without power after that rash of tornadoes hit the area. Even though crews are working to restore power in affected areas, it will take time.
As late as Wednesday afternoon, the utility was still reporting nearly 7600 homes and businesses without electricity a day after the severe storms. Most of the outages are midway between Dallas and Fort Worth.
This past weekend, it happened again. Forecasters say it appears about 75 tornadoes touched down in four Great Plains states Saturday.
The Storm Prediction Center in Norman, Okla. said Monday most of the tornadoes were in Kansas, followed by Oklahoma, Iowa and Nebraska. The tornadoes hit during a 24-hour period from 7 a.m. Saturday to 7 a.m. Sunday after forecasters warned of a "high risk" of severe weather.
South Texas Generator Systems stresses the importance of basic emergency plan for prompt and direct action when another storm like the one that hit North Texas occurs.
To reduce the confusion that may be encounter during such an emergency it is important to have a reliable, permanently installed, automatic standby generators in the event of a severe weather related power outage. This type of electrical generator will provide the standby power required during an outage of the utility company.
Get a kit
Emergency supplies are critical should a disaster strike. Essentials such as water, non-perishable foods, medicine, flashlights, batteries and other items will help you and your family sustain yourselves for at least three days after a disaster.CLICK HERE to use our emergency supply checklist.
Make a plan
Do you know where to go if you need to evacuate your area? What do you do with your loved one with special needs and pet? Have you exchanged contact information with a friend or relative outside your area to make sure they know you're OK? Develop an emergency plan so that you and your family know what to do and where to go during a disaster.
Be Informed
Information is key during a disaster situation, and knowing who to turn to for trustworthy, up-to-date emergency information will help mitigate a disaster. Information sources such as local government information hotlines or call centers, websites, media outlets and others can provide important updates about what's going on in the region during a disaster.