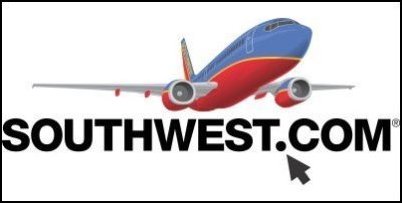 The magazine has a breadth of self-contained, page-turning stories including entertaining stats useful to business people, how to fold the perfect paper plane, a special page just for children, and plenty of games
Dallas, TX (PRWEB) December 12, 2006
The January issue of Southwest Airlines' (NYSE: LUV) inflight magazine, Spirit, will be the first published under a new contract with the market leading specialist in the field: Pace Communications.
"We have produced a magazine that we feel fully reflects the Southwest brand and at the same time respects the great goodwill that already exists between the publication and its reader," says Craig Waller, Chief Marketing Officer of Pace and head of its inflight publishing division.
Jay Heinrichs, author of the soon to be published "Thank You for Arguing" book and a former Editorial Director at Rodale, returns to Pace after a break of several years to serve as Editorial Director of the magazine. "Spirit represents a major step in the development of general interest magazines, and not just in the inflight sector," says Heinrichs. "We have designed the new publication to reflect the ways people actually read magazines and to give male and female readers both a satisfying experience." Readers spend an average of 30 minutes with the magazine, Heinrichs notes.
The January cover features Tony Bennett -- a figure who represents the cross generational and gender appeal that Spirit aims to achieve in all of its future issues. "The magazine has a breadth of self-contained, page-turning stories including entertaining stats useful to business people, how to fold the perfect paper plane, a special page just for children, and plenty of games," says Heinrichs. The issue's main feature contains a unique story that explores the relationship among three fictional characters while offering insider information for travelers. Sidebars offer a guide to restaurants and places of interest along the way. Throughout the magazine, readers will find "Click This" balloons that take them directly to additional information on the magazine's Web site, http://www.spiritmag.com . "It's the epitome of the 'service mentality' that great magazines offer their community of readers," Heinrichs says.
Spirit currently has a monthly circulation approaching 500,000 copies and a resulting readership of 3.2 million a month, according to the latest Media Research International (MRI) figures.
"The magazine's well-written stories, entertaining games, and useful information matched with outstanding art and design are a great reflection of the Southwest personality," said Colleen Barrett, Southwest Airlines' President. "Our Customers will enjoy reading it and will anticipate reading new issues each month on their travels."
Pace Communications, the world's largest private custom publishing company, received eight awards of distinction from Folio: magazine's annual Eddie and Ozzie Awards at a gala reception in New York City on October 22. The Ozzies, which are awarded for excellence in design, are among the most prestigious awards in magazine publishing. Pace Communications publishes 23 titles for more than 15 clients including the inflight magazines for Delta, United and US Airways. Pace has won 29 Eddie and Ozzie awards in the last six years.
Southwest Airlines, the nation's largest carrier in terms of domestic passengers enplaned, currently serves 63 cities in 32 states. Based in Dallas, Southwest currently operates more than 3,100 flights a day and has more than 32,000 Employees systemwide.
CONTACT: Public Relations of Southwest Airlines, +1-214-792-4847
# # #