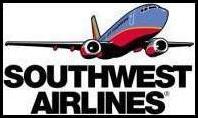 Dallas, TX (PRWEB) July 31, 2006
The results are in! Southwest Airlines 35th Anniversary campaign, "Spread the LUV" benefiting America's Second Harvest--The Nation's Food Bank Network, was a huge success. The program encouraged Southwest Employees and Customers to visit a "Spread the LUV" online Food Bank at southwest.com to purchase jars of peanut butter. In addition, Southwest Employees in each of the airline's 62 cities participated in various community service activities in support of their local Food Banks.
So, how much money did "Spread the LUV" raise? Join us Monday at Southwest's Headquarters in Dallas for the unveiling of the surprise amount and official check presentation.
WHAT:
Check presentation
WHO:
Colleen Barrett, President of Southwest Airlines Vicki Escarra, CEO of America's Second Harvest
(** Media interviews will be available immediately following the event)
WHEN:
Monday, July 31
1:45 p.m. CDT
WHERE:
Southwest Airlines Headquarters Main Lobby
2702 Love Field Drive
Dallas
(Enter on either Love Field Drive or Seelcco Drive, and park in visitor parking area near the flagpoles. Use Main Lobby entrance.)
VISUALS:
Colleen Barrett will present an oversized check to Vicki Escarra
Balloon and "Spread the LUV" sticker drop from ceiling
Hundreds of Employees will fill the Lobby area to celebrate
Contact:
Melanie Jones, +1-214-792-4413 or Linda Hochster, +1-214-792-4645,
both of Southwest Airlines.
# # #