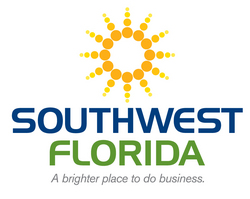 Naples, FL (Vocus) February 23, 2010
Collier County, one of the five counties that make up the new Southwest Florida region, is currently promoting an innovative, entrepreneur-centered economic development strategy. "Economic Gardening" focuses on a long-term approach designed to generate new jobs from the community's existing base of businesses of second-stage companies – Southwest Florida companies that have grown past the start-up stage but have not yet grown to maturity.
The EDC will promote the economic gardening framework through expansion of program offerings for companies located within Collier County, and the new Southwest Florida partnership will be examining the results to determine their effectiveness. The programs will focus on the stage-specific needs of these growth companies, filling gaps along the continuum of entrepreneurship and, most importantly, building and creating an entrepreneurial culture throughout Southwest Florida.
Economic gardening was first developed by the city of Littleton, CO, as a demonstration program and has since emerged as the latest trend in business retention and expansion – one that both Collier County and Southwest Florida believe could have great potential for the region. Economic gardening programs can have the most direct impact for long-term, sustainable strategies to grow and to diversify our economy. The targeted second-stage companies in Southwest Florida generally have enough employees to exceed the comfortable control span of one owner/CEO and benefit from adding professional managers, but they do not yet have a full-scale professional management team.
The first program the Collier County EDC is offering is a CEO connectivity and mentoring program. This allows current Southwest Florida CEOs to brainstorm issues that are important and specific to their current stage of growth. Over the next three months, the EDC will be seeking interested CEO-level executives from second-stage businesses who wish to participate in the Economic Gardening program. Contact Brooke Gabrielsen at the EDC at (239) 263-8989, ext. 109.
The Southwest Florida Economic Development Partners include Collier, Charlotte, Glades, Lee and Sarasota counties – all of which are working together to foster the continued expansion of the region's infrastructure, resources, intellectual and financial capital. Their unified goal is to ensure that Southwest Florida continues to be a brighter place to do business.
###