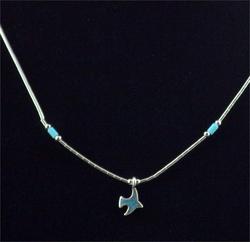 We are excited to share the art of American Indian jewelry with our customers
Tucson, AZ (PRWEB) September 9, 2008
Sterling silver, turquoise, coral, and other precious gemstones are hallmarks of beautiful Native American jewelry. Embracing the art of handcrafted Southwestern jewelry, Global Products Online announces the launch of their online store, making these items and others available to the general public.
"We are excited to share the art of American Indian jewelry with our customers," says Don Stein, owner of Global Products Online. "Our online store gives us the opportunity to demonstrate this fine art form and let others take it home with them."
Featuring an extensive inventory of handmade necklaces, bracelets, pendants, earrings, and other items, Global Products Online hand selects all items in their store and offers them at discounted prices. Amber, sterling silver, coral, and American Indian turquoise jewelry are all signature items found at Global Products Online. Handmade by Southwestern American Indian artisans, each item is handcrafted and most are marked and signed by the artist.
Along with the variety of their Southwestern jewelry inventory, Global Products Online offers free shipping and handling on orders within the continental United States. The company places an emphasis on superior personalized customer service and ensuring the satisfaction of their customers, who also receive a 30% discount on amber and sterling silver jewelry. From now until December 15, Global Products Online is featuring a contest where the first-place winner receives a $300 shopping spree and the second-place winner receives a $200 shopping spree from their online store. See GlobalProductsOnline.com for details.
"Customer service is a number-one priority at Global Products Online," explains Stein. "We offer American Indian turquoise jewelry and our other unique items at discounted rates and provide other customer incentives so that everyone can share the beauty of these jewelry pieces."
For more information about the American Indian turquoise jewelry and other items offered at Global Products Online, please visit GlobalProductsOnline.com.
About Global Products Online:
Global Products Online offers handmade treasures from Navajo and Zuni artisans to the general public via their extensive selection in their online store. Placing an emphasis on personalized customer service, the hand selected necklaces, earrings, bracelets, and other items sold in their store are handcrafted from sterling silver, turquoise, coral, spiny oyster, and other gemstones.
###