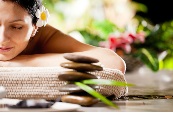 Health Resorts and Retreats listed - myMEDholiday.com
Thailand (PRWEB) June 05, 2013
Overseas patients can now locate a wealth of information about premier spas through the site's "Medical Providers" section. Whereas medical & wellness spas typically blend Complementary and Alternative Medicine (CAMs) with traditional Western care and largely focus on holistic treatments and aiding recovery, health resorts & retreats - commonly referred to as "destination spas" - are aimed at rejuvenation and developing healthy habits.
Providing a wide array of treatments and services, these all-inclusive health resorts & retreats help patients re-establish healthful routines. "Most destination spas these days offer programs that include healthy meals, fitness classes, seminars, and educational classes which patients can indulge in over the span of several days as they focus on their well-being," says one of the company's top spa specialists.
Possessing one of the most comprehensive guides for medical travel destinations, myMEDholiday.com hopes to ease people's efforts to find a spa, and their listings cover facilities in their main coverage area, which includes India, South Korea, Malaysia, Singapore, and - especially for featured spas - Thailand. Adds the firm's spa specialist, "Spas with stunning views like remote seaside locations, for example, are really gaining in popularity and Thailand has an abundance of such locales. This kind of setting improves the ability of guests to relax and focus on their rejuvenation."
myMEDholiday.com's provider guide also features information on a range of other treatments offered at the best and the most affordable medical centers in Asia, ranging from simple anti-ageing skin treatments to complex cancer care. And, in addition to medical & wellness facilities and health resorts & retreats, the spa directory includes profiles of hotel/resort spas and day spas for when patients would like to experience true pampering.
About The Company:
myMEDholiday.com is a comprehensive Medical Tourism portal and ratings site with offices in San Francisco, CA and Bangkok, Thailand. They provide direct access to detailed information about top medical and healthcare facilities around the world, giving patients the tools to locate, compare and contact medical travel or medical tourism providers quickly and conveniently. Their management team has over 15 years of experience with online travel and internet marketing, and has implemented a wide range of successful websites and e-marketing campaigns, and their aim is to work on behalf of patients and give them the information needed to make the right choices, while helping them find a safe, effective and cost-saving alternative for their health and medical needs.
To learn more about the company, please visit - http://www.mymedholiday.com/
To learn about the newly added health resorts and retreats, please visit- http://www.mymedholiday.com/providers/104/health-resorts-retreats-destination-spa