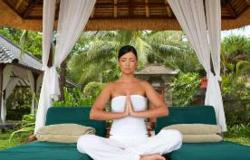 San Francisco, CA (PRWEB) November 20, 2012
SpaHub.com knows that increasing numbers of medical spas are providing alternative medicines for healing such as massages, acupuncture, and aromatherapy. As these non-conventional methods are becoming more available, it's important to explore all of the different kinds of treatments. A new section of Spahub's website answers users questions by clearly outlining the unique features of alternative spa therapies.
As the information on the new SpaHub.com section explains, the top alternative medicines and therapies include:
Acupuncture
Acupuncture is an ancient Chinese technique in which thin needles are inserted into strategic points on the body. According to the Acupuncture Center, these "acupoints" lie on channels of energy called meridians. The needles stimulate nerves and muscle to relieve the patient from symptoms such as vomiting, pain, and nausea.
Herbal Remedies
Based off of plants and plant extract, herbal remedies are used to treat various ailments or diseases. Care must be taken to prevent adverse side effects. It's also important to do your homework and investigate potential benefits and side effects of herbal supplements before you buy, according to the Mayo Clinic.
Aromatherapy
Using the aromatic essential oils of varied plants, aromatherapy stimulates responses through the sense of smell. It can be used to manage stress, high blood pressure and even promote healing. According to the University of Minnesota, there is a growing body of research on the remarkable healing properties of essential oils.
Reflexology
Reflexology is a technique that applies pressure to various reflex, or pressure points on the feet and hands to stimulate responses from certain areas in the body. Reflexology is used mostly to reduce stress or pain, as well as to treat certain physical disorders. The University of New Hampshire's Health Services also says it can also help treat asthma and insomnia.
SpaHub.com offers information on many other alternative medicines and therapies such as biofeedback, hypnosis, acupressure, homeopathic cures, massages, herbology, and reiki. Information on each of their impacts, effects, techniques, and benefits are available via SpaHub.com and through the links they provide.
About Spahub
Spahub.com's mission is to create the largest Day, Medical and Getaway Spa Directory in the world. They strive to make the site a comprehensive place to learn about the different services spas provide. The goal is to provide every visitor an effective tool to quickly locate and explore a spa's amenities before taking one step out the door. They can also be found on Facebook at http://www.facebook.com/SpaHub.