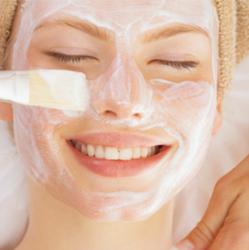 There are plenty of spas throughout the U.S. that currently offer organic facial treatments, through the use of bio-botanical preparations and other ingredients such as Rosemary or Black currant oils
San Francisco, CA (PRWEB) January 30, 2013
The largest online spa directory, Spahub.com, understands that there is a discrepancy in what people believe to be organic spa treatments as opposed to spa treatment therapies that "actually work". Spahub.com begs the question: "Why not have both?"
According to Spahub.com, on top of the organic facial treatments that are out on the market today, there's a new technology on the market, called LED Light Therapy, which combines the best of both worlds. The organic aspect means the LED lights channel synthesized sunlight (through a combination of red and infrared light) that help wrinkles, crow's feet, fine lines, large pores and much more.
Spahub.com's site will now offer listings for all spas offering this new LED therapy with their extensive list of cities and states. For anyone interested in searching for a spa location that offers organic facials treatments, such as this LED Light Therapy, Spahub.com is a great place to look up these locations.
"There are plenty of spas throughout the U.S. that currently offer organic facial treatments, through the use of bio-botanical preparations and other ingredients such as Rosemary or Black currant oils," says Mark Verkhovski, Spahub.com's founder. "However, we found with this LED technology customers can really get the best of both the organic aspect and have it produce real results."
Organic facials are perfect for anyone with sensitive skin type or for those who prefer to use all natural products, especially on an area that is as delicate as the face and neck. There are also many other processes that involve using all-natural ingredients, that have no chemical side effects. Blueberries, cayenne, avocadoes, anti-bacterial extracts – such as Rosemary or Alpine Willow, and even ingredients such as Sweet Cherry, Pear Fig or Pumpkin to repair and hydrate the skin with their high performance herbal enzymes.
To find a spa near you or to find out more about Spahub.com, follow them on Twitter (@SpaHubDirectory) or "Like" them on Facebook.
About Spahub.com
Spahub's mission is to create the largest Day, Medical and Getaway Spa Directory in the world. Spahub.com boasts more than 500 international spa features and locations. It's the most comprehensive sites that gives visitors access to almost any spa treatment around the world in addition to providing articles about highly sought-after cosmetic treatments. They strive to make the site a comprehensive place to learn about the different services spas provide. The goal is to provide every visitor an effective tool to quickly locate and explore a spa's amenities before taking one step out the door.