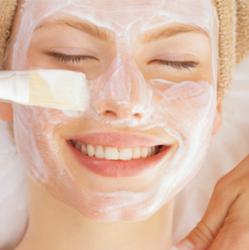 San Francisco, CA (PRWEB) October 16, 2012
SpaHub.com, the largest online spa directory, helps patients pick the facial that is right for their skin by offering three tips. Before calling to schedule a facial treatment, clients should do some research on sites like Spahub.com to find out three things:
1. What products will the treatment use?
2. What is does the complete process involve?
3. How much will it cost?
The advancement of modern technology has brought about many different treatments that can eliminate signs of aging and help with skin problems, such as rosacea and acne. The treatment reviews available on their website can help one choose the facial that will keep them looking as healthy as possible.
When looking into facial rejuvenation treatments, patients can refer to the list of treatments available on SpaHub.com to aid them in choosing the right one. Blue light treatment for acne, laser resurfacing of the skin, cosmetic tattooing and microdermabrasion are just a few of the many different treatments that are reviewed.
It is important for a patient to make sure they know exactly what the treatment is and what products and processes are being used. Clients should also let their aesthetician know any medications they are on, as they can affect the way their skin reacts to certain products.
What exactly is chemical peel? How much does blue light therapy cost? What are the results of cosmetic tattooing? These are among the many questions one may have before a facial, and are all answered on their site. It is also essential to know how safe a treatment is. A patient can find out if it is FDA approved and get a better idea of how the facial is going to help their skin. On Spahub.com, the articles describe in great detail what to expect from each type of facial treatment.
Cost is one of the biggest factors in deciding what facial is right for a patient. SpaHub.com compares the cost of the facial one is interested in to similar remedies, as well as the difference in costs for each body part. The price range, from the lowest possible option to the highest, is given. Laser skin tightening, for example, can cost anywhere from $500 all the way to $3,500.
About Spahub
Spahub's mission is to create the largest Day, Medical and Getaway Spa Directory in the world. They strive to make the site a comprehensive place to learn about the different services spas provide. The goal is to provide every visitor an effective tool to quickly locate and explore a spa's amenities before taking one step out the door.