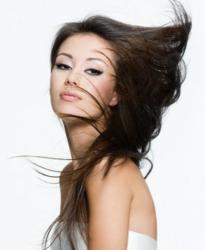 The cold winter months also bring extremely dry skin for many..
San Francisco, CA (PRWEB) December 26, 2012
As a leading online spa directory, Spahub.com suggests these day spa rejuvenating skin spa treatments for those who want to avoid dry skin tendencies during the cold winter months. Whether dry skin is a concern for the face or body, a trip to the day spa is the perfect place to sit back, relax and rejuvenate during the winter season.
"The cold winter months also bring extremely dry skin for many," says Mark Verhovski of Spahub.com. "People are constantly trying to stay moisturized. If they don't have the budget to escape to some warm weather, booking a skin rejuvenating treatment at a day spa is the next best thing."
These are just a few suggestions of the many already listed with Spahub.com where spa-goers can find both relaxing and moisturizing skin treatments to prevent dry and flaky skin.
1. The Salt Glow Treatment
Sometimes all it takes for those with dry skin is a well-needed salt scrub that rids their body of unneeded dead skin, leaving a new and radiant layer. This salt scrub is infused with natural oils and fragrances in addition to sea salt that creates an aroma and moisturizes your skin as it exfoliates. Those who experience this lux treatment will leave with soft, glowing skin with a subtle fragrance that leaves them feeling refreshed.
2. The Moisturizing Wrap
Similar to detox wraps, this treatment focuses on dry skin exclusively. Coating the body in a nourishing Shea butter and other thick lotions, this body treatment will leave skin feeling soft and supple, not to mention less irritable. This wrap also ends with a shower.
3. The Facial
Consider a facial the standard greeting for any spa newbie. During the harsh winter months, most find themselves fighting to keep their faces smooth, clean and moisturized. Between cleansing, exfoliation, extraction and a relaxing face massage, expect to be treated to a facial mask to help moisturize the skin as well as supplemental products based on your skin type.
4. The Spa Manicure & Pedicure
Think a spa version of a manicure and pedicure is the same as your typical neighborhood salon? Think again. The luxury hand and foot treatments often offer a Paraffin wax where the hand or foot is dipped in melted paraffin and peels off to reveal immediate softer skin.
More suggestions and locations for those seeking rejuvenating skin spa treatments should visit http://www.spahub.com, where user-reviews are also available.
About Spahub.com
Spahub's mission is to create the largest Day, Medical and Getaway Spa Directory in the world. They strive to make the site a comprehensive place to learn about the different services spas provide. The goal is to provide every visitor an effective tool to quickly locate and explore a spa's amenities before taking one step out the door.