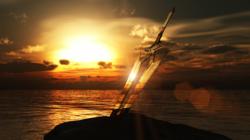 Console quality, unbelievable visuals, stunning art work and unbridled imagination is what defines some of the new mobile games in 2013
Los Angeles, CA (PRWEB) February 11, 2013
2012, the year of the dragon is over and 2013; the year of the snake is here. This looks to be the most exciting year in mobile games by far. Some of the best studios and powerhouse names are bringing titles that'll make the player sit up and go whoa - Was that game really on a phone. Today's mobile games have console like quality, unbelievable visuals, stunning art work and unbridled imagination. These are some of the ingredients needed to produce the next GEN of winners. "This year's line-up represents the commitment from industry leaders and development visionaries to MGI (mobile gaming industry) and sets the tone for the next few years," said Fred Fazli, creative director at Shoot for the Moon, currently working on Space Race 3D with Los Angeles based gaming studio VezTek USA.
Here's a list of upcoming games that'll keep the player visiting the app store over and over again.
1. Morning Star (IOS) A first person Sci-Fi shooter set in the year 2133, where humanity struggles for survival. It's being compared to Dead Space. Anything compare to Dead Space should be a whole lot of fun, said Fred.
2. BadLand (iOS) With its gorgeous concept art, creatures flapping through each level, cool traps and great physics, this game promises to wow. This game has already won the" Best Project" award at the recent GCE in Paris, France. It utilizes one touch control and retina display throughout its 40 levels of single play.
3. Core – A multiplatform, cross genre experience with some of the best visuals out there, says Fred. Not much is known about this title but it's already on a lot of gamer's radar.
4. Space Race 3D (iOS, Android) - - Fight your way through meteors, Alien-bots to gigantic mazes set as traps and battle massive creatures on different planets. Fly the F-419 ship, run, shoot, slash and kill them all!
8 different levels, upgradable weapons – energy swords!
Game rendered in full 3D and enhanced with HD quality graphics.
Immerse yourself in an all new adventure; space and swords.
5. Year Walk (iOS) – "A 2D adventure about folklore, strange creatures and maybe a little bit of the occult." This is by the same developers as Beat Sneak Bandit, one of 2012's best games.
Then there's Star Command, Real Racing 3, Space Hulk, Final Fantasy iV, Oceanhorn, Infinity Blade: Dungeons, Prevail, Banana Kong, Double fine, Republique, and the list goes on and on! "It's a visual buffet for geekdom and it's all happening now! So go ahead and offer what you will as sacrifice to the gaming gods for providing some of the best up-coming mobile games in 2013!" said Sani Abudul Jabbar of VezTEk USA, developer of high-end mobile games.