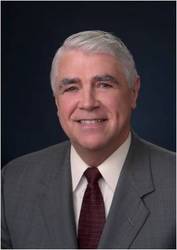 Having worked in the energy & utilities sector for 25 years, I see the powerful value that Space-Time Insight's geospatial analytics solutions bring to real-time mission critical operations and informed business decisions
Fremont, CA (Vocus) June 16, 2010
Space-Time Insight™, the leader in real-time geospatial visual analytics software, today announced that Quentin Grady, former General Manager of Oracle Utilities has been named Senior Vice President, effective immediately.
Mr. Grady brings more than 25 years experience in the utilities and energy industries. Before joining Space-Time Insight, Grady was Senior Vice President and General Manager of Oracle's Tax and Utilities Global Business Unit. Prior to Oracle, Grady was Executive Vice President and General Manager, Americas for SPL WorldGroup, the leading provider of customer care and billing solutions for the utilities industry, acquired by Oracle in 2006. Grady earlier held senior management positions at Measurex Corporation, Elsag-Bailey and TAVA Technologies, following a commission as a nuclear submarine officer in the U.S. Navy.
At Space-Time Insight, Grady is charged with a range of critical responsibilities, including building and leading a global sales force, scaling global delivery capability, devising channel strategy and providing deep domain expertise in the formulation of corporate strategy for critical infrastructure sectors, like electric power, water, oil and gas, transportation and telecommunications. He holds a Bachelor of Science in computer science and mathematics and a Master of Science in nuclear engineering.
'Quentin has been instrumental in helping CIOs and division executives within the energy & utilities industry select the software solutions that provide the greatest value to their organizations for over two decades,' said Mark L. Feldman, CEO, Space-Time Insight. 'Quentin will leverage these skills and extensive industry relationships to build an unmatched global sales and delivery capability and expand the power of our geospatial visual analytics to multiple critical infrastructure sectors.'
"Having worked in the energy & utilities sector for 25 years, I see the powerful value that Space-Time Insight's geospatial analytics solutions bring to real-time mission critical operations and informed business decisions," said Quentin Grady, Senior Vice President, Space-Time Insight. 'Bringing this true, content-sensitive, situational intelligence to critical infrastructure companies worldwide is more than a job. It's mission to transform these sectors in the most meaningful of ways – dramatically reducing risk, protecting revenue streams and delivering safe and reliable public services.'
About Space-Time Insight:
Space-Time Insight offers the industry's leading geospatial, visual analytics software solutions. The Space-Time Awareness Suite, including the Space-Time Awareness Server and Space-Time Composite Applications, correlates, analyzes, and geospatially visualizes multi-source streaming sensor and device data with other enterprise data and web feeds (weather, events) on-the-fly, delivering real-time, visual, spatio-temporal analytics intuitively displayed on satellite images or maps. Preventive and remedial actions can be launched directly from a geospatial screen and interactive dashboards. Composite applications from Space-Time Insight include asset, crisis and field service solutions, as well as Smart Grid solutions for demand response, dynamic pricing, and integration of renewable energy into the electric grid. Space-Time Insight's automated ARRA SGIG reporting solution simplifies reporting compliance for grantees. Space-Time Insight was selected as a finalist for the Platts Global Energy Commercial Technology of the Year award for 2009. Space-Time Insight customers include such notable companies as Entergy, San Diego Gas & Electric, California ISO, and Florida Power & Light. More information about Space-Time Insight is available at http://www.spacetimeinsight.com.
Contact:
Margot Rudell
Director of Marketing
Space-Time Insight
510.897.6763
# # #