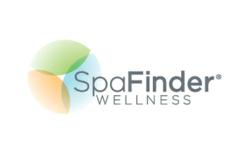 As SpaFinder Wellness continues the evolution it began earlier this year, these two key hires will fill vital roles in the management and success of our company.
New York, NY (PRWEB) October 12, 2012
SpaFinder® Wellness, Inc., today announced the expansion of its management team with the hire of two key vice president-level executives: Dave Walters, vice president of technology, and Peter Manice, vice president of partner development.
Walters will play a key role in the company's technology vision and manage the company's information technology infrastructure, including content systems and ecommerce initiatives. He will direct and execute large-scale company projects, assuring alignment between technology, business groups and consumers.
Manice will be responsible for revenue management, marketing and distribution programs for the company's global network of wellness, fitness and spa providers. His responsibilities will additionally include new consumer-focused last-minute local and travel products.
"As SpaFinder Wellness continues the evolution it began earlier this year, these two key hires will fill vital roles in the management and success of our company," said Pete Ellis, chairman & CEO of SpaFinder Wellness. "Dave and Peter are industry veterans with exceptional qualifications and will help us lead an industry that is rapidly changing to meet consumer expectations."
Walters joins SpaFinder Wellness from the XO Group, Inc., an international publicly traded company, where he was most recently vice president of technology solutions, overseeing technology development and execution at The Knot, The Bump, The Nest and other brands in the XO network. He brings 15 years of management experience to SpaFinder Wellness and has a diverse background across development, application architecture, project management, systems support, quality assurance and release management. Walters is a graduate of the State University of New York at Stony Brook.
Manice joins SpaFinder Wellness from ideeli's travel and experiences division, where he led the team dedicated to bringing a luxury flash-sale format to its four million-plus members. He began his career over 12 years ago as a revenue analyst with Hilton Hotels and subsequently worked in management positions at TimeLink, Northwest Airlines and American Airlines. In 2008 Manice conceptualized and launched Gilt Groupe's travel website, Jetsetter, and developed all launch partner relationships. He is a graduate of Georgetown University and Georgetown's McDonough School of Business.
About SpaFinder® Wellness, Inc.
SpaFinder Wellness is a wellness discovery engine that connects millions seeking a healthier, happier lifestyle with wellness providers around the globe. Its unique digital platform gives people everywhere the ability to discover, search, evaluate and reserve the services they want, at the time, location and price that they desire — whether they are seeking spa, fitness or wellness experiences. SpaFinder Wellness is the largest retailer and wholesaler of gift cards for the spa and wellness industry, and also offers SpaFinder Wellness currency to support corporate wellness programs to help employees maintain healthy lifestyles. For more information, please visit http://www.SpaFinder.com.