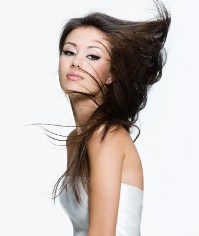 This year's spike in visitors on the site is over 50% higher than the same time last year
San Francisco, CA (PRWEB) April 30, 2012
Spahub.com, a directory leader in day, medical and getaway spas, is pleased to announce a 50% increase in site traffic during Spa Week this year. People looking for a day spa retreat, a wellness spa resort, or even a spa vacation for couples can find all the tools needed to find the perfect location on Spahub.
As Spa Week has grown to become a cultural phenomenon, with over 17,000 retail locations participating worldwide, Spahub.com has come in the spotlight as a top, leading resource for spa amenities.
"This year's spike in visitors on the site is over 50% higher than the same time last year," says Mark Verkhovski, a rep for Spahub. "We've found that with the synchronized timing of Spa Week, people are actively using Spahub.com to search for participating locations and are having great success with the multiple features the website offers."
Spahub.com allows people to search through the extensive database and explore new spas in their local areas, as well as read cosmetic procedure reviews from users such as themselves. During Spa Week, full service treatments are available for as little as $50, allowing people to explore and try new spas in their area. The website also provides maps, phone numbers and links to any corresponding spa to significantly reduce search time.
"Spahub.com makes it simple for anyone searching to find any type of specific spa or aesthetic treatment in their area," says Verkhovski.
The website boasts multiple categories for users to easily find Day Spas, Medical Spas, Hotel Spas, Health Spas, a Top 10 spas section and even a Reviews page for cosmetic treatments.
About Spahub:
Spahub's mission is to create the largest Day, Medical and Getaway Spa Directory in the world. They strive to make the site a comprehensive place to learn about the different services spas provide. The goal is to provide every visitor an effective tool to quickly locate and explore a spa's amenities before taking one step out the door.
About Spa Week:
Spa Week was officially launched in October 2004. The goal was simple: bring the spa experience to the masses by offering full service treatments, normally costing hundreds of dollars, for just $50 dollars each. The beginning was humble at best with a mere 25 spas participating in the New York area. The response was both overwhelming and instantaneous - Spa Week became an instant cultural phenomenon.