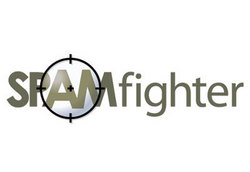 It is common that spammers will use large events, such as film premiers, wide scale media stories, or holidays to coerce e-mail users into a scam. We are hoping to avoid having our users fall victim to these scams by filtering away these e-mails
(PRWEB) July 26, 2007
Spammers are once again taking advantage of an upcoming potential blockbuster film, Simpsons. Spam mails are being sent to e-mail users trying to coerce them to take a survey, giving over their e-mail address to spammers.
SPAMfighter filters these types of mails from the 3.6 million SPAMfighter user's, making them aware that this is a scam, and filtering the e-mails away from their inbox so they never have to see it.
"It is common that spammers will use large events, such as film premiers, wide scale media stories, or holidays to coerce e-mail users into a scam. We are hoping to avoid having our users fall victim to these scams by filtering away these e-mails" comments co-owner and co-founder of SPAMfighter, Martin Thorborg.
The spam mail contains a picture of Homer Simpson in his underwear and asks the recipient if they plan on seeing the movie and to help fill out a survey by clicking on a link. Once the recipient does this, their e-mail address is recognized as being active, opening them up for many more spam mails.
In order to entice e-mail users to enter this survey, they offer a prize for taking and completing the survey. As with many offers made by spam, this offer is fake, and there no chance of receiving the prize. The only reason for the mail is to get the e-mail addresses of active e-mail accounts so they can be slammed with spam mail later.
Past cases of the same sort of scam occurred with the Harry Potter movie, Pirates of the Caribbean, 4th of July, and the Virginia Tech Shootings. While this is not a new tactic used by spammers, it is one that many people fall for, increasing the spammers business.
About SPAMfighter
SPAMfighter is Europe's leading spam filter developer. The Danish company is owned by the founders of Jubii.dk, Henrik Sørensen and Martin Thorborg, together with two programmers, Daniel Hjortholt and Martin Dyring. SPAMfighter employs 35 people and is based in Copenhagen. SPAMfighter is debt-free and is 100 per cent financed by income from the sale of the SPAMfighter client. Each day, SPAMfighter removes around 12 million spam messages from 14 million tested emails received by over 3.6 million users in 216 countries/regions.
SPAMfighter draws its power from the fact that over 3.6 million users report spam as they receive it, with a single click. Once several users have reported the same spam message, it is automatically filtered for all other users. The result is that approximately 90 percent of all spam is filtered out before it reaches any given user. Get more information about SPAMfighter here: http://www.spamfighter.com
For more information, contact Martin Thorborg, info(at)spamfighter.com SPAMfighter ApS, Nattergalevej 6, DK-2400 Copenhagen NV, Denmark. Phone: +45 7022 1551 Fax (Europe): +45 3323 0376 or Alix Aranza Phone (USA) +1 (561) 962-4166 Fax (USA) +1 (561) 962-4266 uspartners(at)spamfighter.com
###