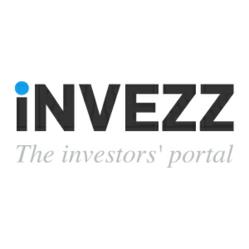 Countryside areas and higher quality properties that have seen less steep drops in value may well in fact be the best bet.
London, UK (PRWEB UK) 19 October 2012
Alice Young of Investors' portal iNVEZZ has taken a closer look at the arguments for and against investors looking at property in Spain as a current bargain against the arguments that it may be better to hold fire for another year or two with the prospect of the market moving even more in the buyer's favour.
Britons are again active in the Spanish market with property portal Rightmove Overseas stating that 21% of all searches on the portal in September were for Spanish property. Foreigners have invested over 4.5 million Euros into the Spanish property market this year and Spanish agents Taylor Wimpey Espana reported an 11% rise in transactions in September 2012 against the previous year. Over the last month prices have reportedly risen marginally in most major Spanish cities given credence that now may be the time to buy before a recovery begins.
Argument given in favour of buying now are that the IMF has published a report stating that Spanish property prices have shown the greatest drops in value in Europe. Properties are selling for up to 70% less than their 2008 peak with 40%-50% common. According to forex house X-Rates, the euro is currently 20% weaker against a basket of other major currencies, which in the opinion of buying agents Ultissimo also makes now a better time to purchase than ever before. And the weak euro means Spanish banks are offering from between 75% and 100% mortgages on repossessed properties.
However, Young also cautions that many of those 'experts' advising that now is the optimal time to buy Spanish property have a vested interest in the market. Reasons put forward for waiting for a better price are also very strong. Despite the painful correction that has already taken place in Spain, The Economist's analysts believe that prices are still 27% above what they should be according to their criteria, meaning that if they are right in many regions there will still be drops.
Currently there are 2 million homes unsold in Spain, with typical demand in a year for 200,000 to 250,000 properties. This means it will take several years to clear this surplus, over which time sellers will likely get more desperate to find buyers pushing prices down. And Suntrap Property believes that in late 2013 and 2014 financial institutions will be most desperate to find buyers for their inventories of repossessed properties.
Another word of caution is that the areas where prices have seen the biggest drops in value and may look like the biggest bargains may also be the riskiest acquisitions according to mortgage specialists Conti. The reason their prices have dropped so much is as a result of huge oversupply and also commonly poor quality and undesirable location. Countryside areas and higher quality properties that have seen less steep drops in value may well in fact be the best bet. Although such properties have also seen price drops they have held their value much more successfully and as such may well be better purchases than others which are much cheaper against their 'RRP' values of the market's peak.
Young concludes the analysis on a balanced note: "No-one can say with 100% certainty whether now is the right time to buy. Pick carefully, do your research and take your time. Making an informed decision is the best way to avoid ending up with a toxic asset".
To learn more about iNVEZZ, join, contribute your own professional or amateur expertise on the investment areas of your interest or engage with other investors or experts, please visit http://www.iNVEZZ.com.