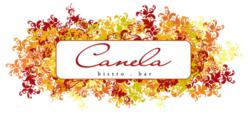 Wine is at the heart of every Spanish meal. We've hand-selected each bottle on our list to highlight our favorite regions, varietals and styles
San Francisco, CA (PRWEB) February 16, 2012
Canela Bistro Bar, a San Francisco Tapas bar and signature Spanish restaurant that recently opened in the Castro neighborhood, has solidified relationships with local vintners and distributors in its continuing effort to build San Francisco's premier Spanish wine program.
"Wine is at the heart of every Spanish meal. We've hand-selected each bottle on our list to highlight our favorite regions, varietals and styles," said proprietor and native Spaniard, Paco Cifuentes.
"In this spirit, new additions to the menu, such as the 'Ajoarriero' and the 'Pimientos de Piquillo' have been created specifically to pair with our wine offerings," added Mat Schuster, co-owner and executive chef.
In addition, Canela Bistro Bar has recently partnered with Joseph Gary Cellars, a local artisanal winery focused on small productions of Spanish varietal wines.
"Mat and Paco wanted a house wine they could be proud of and that spoke to the origin of their food. After talking with them and tasting the menu, we crafted a custom red cuvee that's one-third Napa Valley Tempranillo. It's a rare grape in the Valley, but we couldn't be happier with the results. Their focus on small production wines makes this one of the most interesting house wine programs in the city," said Corey Miller, winemaker for Joseph Gary Cellars.
To emphasize the growing portfolio of Spanish wine offerings at Canela, the restaurant just completed construction of a temperature-controlled glass wine cellar featured on the dining room floor. The new wine room not only maintains the integrity of the collection, but also provides a stunning visual effect throughout the dining space.
Also new at Canela is a daring new brunch menu. With the help of Pedro Alvarez, Canela's sous-chef, Schuster designed the offerings to fulfill their shared goal of introducing traditional Spanish flavors and Spanish foods to one of San Francisco's favorite meals.
"Tapas, or 'raciones,' will be served as part of our brunch and lunch services. We've also fused an incredible array of Spanish-inspired ingredients with more traditional brunch items to generate some really exciting dishes. Great examples are our baked eggs with beans and pancetta, a wonderfully savory pork hash, and our saffron-infused seafood risotto," Schuster said.
Canela is open for brunch and lunch on Fridays, Saturdays and Sundays.
For more information about any of Canela Bistro Bar's products or services, call (415) 830-9678, view the bistro on the web at http://www.canelasf.com or visit the restaurant at 2272 Market St. in San Francisco.
About Canela Bistro Bar
Canela Bistro Bar is owned by Mat Schuster and Paco Cifuentes, who dreamed of giving the community joy by providing the best food and drinks in town. The pair has dedicated their lives to serving Spanish-inspired cuisine that is made with the best and most natural ingredients available.
# # #