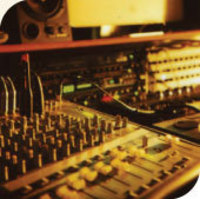 It is being able to reach the listeners conscience without them knowing
Phoenix, AZ (PRWEB) December 4, 2008
Searching for a bilingual voice talent just got a whole lot easier thanks to the launch of Liz Trevino's new website. The website serves as an information database for those searching for female bilingual voice over services.
Visitors to the web site will be able to easily navigate information regarding Liz's professional Spanish voice over services, including: translation services, corporate narration, gaming and video voice overs, e-learning services and so much more. You will be also able to listen to examples of Liz's demos and contact her directly with any questions regarding hiring her services or scheduling auditions.
"Doing voice over work is more than having a good voice, It is having the ability to perform and tell a good story" says Liz. "It is being able to reach the listeners conscience without them knowing" she adds.
Liz Trevino and her website are targeting a very specific niche market with their services. Liz is looking to capitalize on the growing Hispanic market in this country and companies' needs to have Spanish translation services for advertisements targeted at their demographic. Liz's services provide a transition between Spanish and English that the listener can relate to.
Statistics indicate that Spanish is now one of the 3 most sought after languages in the voice over market place. Here in the U.S the number of Spanish dominant and bilingual Hispanics is increasing every year. "Anyone hiring a voice talent with the intention of advertising to the Hispanic market should be familiar with the different dialects of Spanish and hire accordingly based on the region that is being marketed to and the dialect of Spanish that is recognized by that market" says Liz.
About Liz Trevino:
Elizabeth Trevino has demonstrated a unique ability to stay on the cutting edge of the bilingual voice over industry. She has achieved this by continuously training and updating her skill set. She has over 12 years of experience and an impressive list of satisfied clients. Liz has an at-home studio that allows her to create projects easily and efficiently. She can deliver these projects via a wide variety of media including CD and Mp3. More information about Liz and her Spanish voice over work can be found by visiting http://www.PutAVoice2It.com or by calling (602) 258-9099.
###