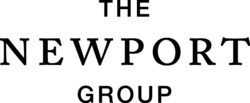 Language should never be a barrier on the path to retirement
ORLANDO, Fla. (PRWEB) December 9, 2008
These new resources are in addition to Spanish language enrollment kits and bilingual benefit and investment specialists available through Newport's Client Service Center. With these materials, Newport continues to address the needs of Spanish-speaking retirement plan participants, according to Newport Chief Marking Officer Tom Pittman.
"One of Newport's strengths in the retirement and benefit plan marketplace is effectively communicating with participants about the benefits of their plan and making it easy for them to participate," said Pittman.
"Many of our plan sponsors have large populations of Spanish-speaking employees as well as those who speak other languages. Our communication and technology teams are constantly creating new ways to break down language barriers for participants to help them better understand and embrace their retirement benefits."
Newport's industry-leading participant website plandestination.com includes complete account information including current balances, the ability to perform transactions, and retirement and financial education material. For plan sponsors, the site provides the ability to administer the plan easily online. Any plan sponsor or participant can simply select the "En Español" link at the top of the site's homepage to instantly translate the site into Spanish.
"Language should never be a barrier on the path to retirement," Pittman remarked. "These enhancements make it easier than ever for Spanish-speaking participants to enroll in benefit plans, make informed decisions, and plan the best route to reach their financial destinations."
About The Newport Group
Founded in 1984, The Newport Group is a leading retirement services and asset management firm specializing in the creative design, funding, and administration of qualified and non-qualified retirement plans as well as co-fiduciary investment consulting services. Through its innovative and customized solutions, Newport is uniquely positioned to satisfy the distinct financial needs of employers and employees, and has done so for hundreds of the country's largest and best-known companies.
Newport is headquartered in Heathrow (Orlando), FL, with service centers in Charlotte, NC, Greensboro, NC, La Crosse, WI, Richmond, VA, and St. Petersburg, FL. Newport also has offices in Atlanta, Boston, Chicago, Cincinnati, Denver, Los Angeles, Milwaukee, New York, NY, Orange County, CA, St. Louis, and San Francisco. For more information, visit http://www.newportgroup.com.