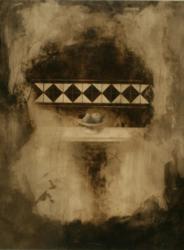 Austin, Texas (PRWEB) March 30, 2012
Russell Collection Fine Art Gallery, the premier visual arts gallery in central Texas, will exhibit three contemporary master artists from Spain May 3 – 31, 2012. Lisa Russell's prestigious gallery will feature these international artists as part of her commitment to offer clients, patrons and Austinites alike a continually growing and changing collection of world-renowned artwork.
"I have always admired Spanish artists and the major impact that country has had on the art world. These three carry on in the tradition begun by Picasso and Miro. Their styles are diverse, however all energizing and engaging," said Russell.
WHEN:
An opening reception will take place Friday, May 4, 2012 from 6- 9 p.m. Ramon Vilanova and Joseph Domènech will be in attendance. The exhibit runs from May 3 - 31, 2012. Opening reception is open to the public. All art will be available for purchase.
Gallery hours: Tuesday-Saturday 10 a.m.- 6 p.m.
WHERE:
Russell Collection Fine Art
1137 West 6th St., Austin, Texas 78703-5338
RSVP Requested: (512) 478-4440
http://www.russell-collection.com
WHO:
Acclaimed by art critics in prominent and distinguished collections throughout Europe, Ramon Vilanova is one of the great landscape painters living in Europe. Despite, or perhaps because of Ramon Vilanova's years as a technical illustrator, color is now more important to him than drawing. Using a spatula, he stains the canvas, and then he uses the dripping and splattering techniques of oil impasto to create his intensely colored, densely textured work. Vilanova works exclusively plein aire, "at that time and place," giving his compositions a special sensitivity and evoking an emotion of the scene he has chosen to commit to canvas in an expressionistic style.
In his own words, Joseph Domènech says, "I always try to go deeply into myself, searching for the equilibrium, the simplicity – to show just the basic element. I express myself through objects, elements, figures, different situations, feelings, balance, meditation and self-reflection." His unusual technique began with an economical choice during lean financial times. It involves applying oil with rags and cloths, using diluted color with trementine essence and then adding many layers and eliminating some. He lets the paint dry many times over until he reaches the desired effect. His works of art are, as he says, "food for thought…combinations of emotions are reflected in my paintings."
Maria Dolores Rubio has had a gratifying career as a full-time artist since the 1970's. She studied with the masters and teachers of her city, Barcelona, until she developed her own uniquely signature style. Controlled chaos, inspiration, anticipation, imagination, and exhilaration: all words to describe her studio and her work. Her process is multi faceted, beginning with a conceptual spark, which is transferred to her medium with sketches. Then she begins adding elements of collage onto the surface, incorporating texture. Next, color is added with a brush, using fast-drying acrylic paints, and finally, she incorporates oil paints. Rich gobs of color are applied, in broad and small strokes completing and enriching the compositions, leading her into her final creation.
Media Contact: Darlene Fiske, 512-331-7755 or darlene(at)thefiskegroup(dot)com