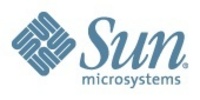 The Network is the Computer
SAN FRANCISCO (PRWEB) September 22, 2008
"Customers have made Sun's SPARC Enterprise servers and the Solaris OS the backbone of mission critical enterprise deployments from the Web-tier to the back office," said John Fowler, executive vice president, Systems Group. "From mainframe-like RAS capabilities in open enterprise systems, to energy-efficient CMT servers and open storage, Sun has upped the ante on innovation with each successive generation of products. Customers driving their businesses on powerful platforms like those from Oracle demand the most reliable, efficient and scalable systems."
Sun's new reference configurations help customers to quickly deploy data warehouses by simplifying the sizing process and product selection as well as providing horizontal and vertical configuration comparisons. Sun's complete offering for the BIDW industry couples Oracle(R) Database 10g and 11g with the high reliability and scalability of Sun's enterprise-class SPARC Enterprise servers and storage and the virtually unparalleled security, scalability and flexibility of Solaris -- the industry's #1 UNIX(R) OS.
Catalyzing the rapid build out of enterprise-class SPARC servers in emerging markets, Sun has invested in Partner Solution Centers in Delhi, India and Shenzhen, China, as well as the Oracle Solution Center in Chengdu, China, to further ISV and systems integrator (SI) adoption of Oracle Applications on the SPARC/Solaris platform. Sun also plans to roll out a range of sales initiatives on key market fronts including enterprise grids, CRM and data warehouse deployments and will launch the Sun-Oracle Partner Hub in Istanbul by the end of 2008.
Sun's midrange and high-end SPARC Enterprise server line was recently refreshed with new quad-core SPARC64(TM) VII processors, creating a highly scalable, enterprise-class virtualization and consolidation platform with up to 80 percent better performance on commercial applications and up to 200 percent better performance on HPC workloads, using 44 percent less energy per core. The SPARC64 VII processor is also available as an option for seamless upgrades in existing SPARC Enterprise M4000 - M9000 servers.
Customer Adoption Explodes in Global Markets, Fueled by Record-Breaking Benchmark Performance of Sun's Enterprise Servers with Oracle Database and the Solaris 10 OS
Customers across the globe are adopting Sun's SPARC Enterprise servers and Sun storage for their Oracle deployments in markets including Web 2.0, human resources, and media and entertainment. More information on customers deploying Oracle on Sun systems and storage is available at http://www.sun.com/third-party/global/oracle/success/index.jsp.
Sun's SPARC Enterprise servers (from one to 64 sockets) with Oracle Database and the Solaris 10 OS, have posted seven world records since September 2007 on a diversity of prominent benchmarks - from enterprise resource planning (ERP) to Business Intelligence Data Warehousing (BIDW). More information on the SPARC Enterprise servers record-setting performance with Oracle is available at http://www.sun.com/third-party/global/oracle/collateral/index.jsp#benc hmarks.
Upgrades and Free Test Trials Available Today for SPARC Enterprise Servers
Sun is also extending offers to current Sun enterprise system customers for its Sun SPARC Enterprise midrange and high-end servers. Upgrades from Sun Enterprise E4500, E5500, E6500, E10000, Sun Fire(TM) 3800, 4800, F6800, F12K, F15K, Sun Fire E6900, E20K and E25K systems are eligible for double trade-in value under the Sun(SM) Upgrade Advantage Program. More information is available at: http://www.sun.com/tradeins/index.jsp. Customers interested in Sun's SPARC Enterprise CMT servers may also try select systems free for 60 days via Sun's Try and Buy program. More information is available at http://www.sun.com/tryandbuy
About Sun Microsystems, Inc.
Sun Microsystems develops the technologies that power the global marketplace. Guided by a singular vision -- "The Network is the Computer" -- Sun drives network participation through shared innovation, community development and open source leadership. Sun can be found in more than 100 countries and on the Web at http://sun.com.
Sun, Sun Microsystems, the Sun logo, Solaris, Sun Fire, and The Network Is The Computer are trademarks or registered trademarks of Sun Microsystems, Inc. or its subsidiaries in the United States and other countries. All SPARC trademarks are used under license and are trademarks of SPARC international, Inc. in the US and other countries. Products bearing SPARC trademarks are based upon an architecture developed by Sun Microsystems, Inc. UNIX is a registered trademark in the United States and other countries, exclusively licensed through X/Open Company Ltd. ORACLE is a registered trademark of Oracle Corporation.