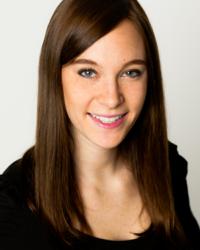 Amanda fits Spark's creative culture and will be an asset for both our team and our clients.
Bethlehem, PA (PRWEB) December 20, 2011
Spark (http://www.sparkcreatives.com), Lehigh Valley's award-winning advertising and public relations agency, has hired Amanda Dickson as Account Service Associate. Her responsibilities include interacting with clients and managing marketing projects toward meeting client objectives.
"Our continued growth has given us the opportunity to expand our team with another quality professional," said Michael Drabenstott, Principal at Spark, "Amanda has a broad marketing background and a proven track record as an account services manager. She fits Spark's creative culture and will be an asset for both our team and our clients."
Dickson previously worked as Marketing Communications Manager at Altitude Marketing, where she guided client product launches, supported public relations objectives and managed all aspects of client account communications. She was hired at Altitude Marketing after completing a successful internship at the firm.
Dickson also serves on the Institutional Advancement Committee with the Historic Bethlehem Partnership and is Co-Chair of the 2012 ADDY Awards for Lehigh Valley Ad Club. She holds a B.A. in International Relations and History from Lehigh University.
About Spark
Spark is dedicated to groundbreaking creative approaches designed to help organizations build their brands, enhance their images and improve their bottom lines. The advertising agency was formed to fill a hole in the Eastern Pennsylvania ad scene — an agency relentlessly devoted to creativity. The firm's 2010 capitalized billings topped $6 million.
Spark is actively seeking new clients that share the company's creative philosophy. Interested companies can contact Michael Drabenstott at (484) 821-0920 x 704 or drabenstott(at)sparkcreatives(dot)com.
# # #