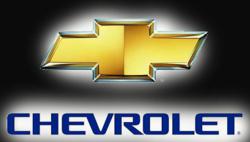 San Antonio, TX (PRWEB) January 20, 2012
Tom Benson Chevy- one of the leading Chevy dealerships in San Antonio, Texas is very excited to announce that Chevrolet is staying on the cutting edge of technology. Recently, Chevy announced that the 2013 Chevy Spark and 2013 Chevy Sonic RS will come equipped with MyLink, Chevy's infotainment system that brings smartphone capabilities into the vehicle. Tom Benson Chevy is anticipating trying out the new technology and applauds Chevy for bringing it into two of their newest products.
The MyLink infotainment system is a seven-inch touch screen that is produced by LG and allows a smartphone to function in the vehicle. Owners of smartphones can bring media into the vehicle through a USB or by docking their phone using Bluetooth. Once the phone is integrated, people can access personal music playlists, photo galleries, phone books and other media or data.
The system is quite simple to operate also. The owner can select from options on the touch screen and then go through the selections with easy to use functions. Phone calls can be made without dialing by the owner selecting a person's name from their stored directory. A touch call function enables the call to be projected through the vehicle's speakers. Apps will even be available from Pandora and Stitcher when the two cars go on sale.
Tom Benson Chevy is excited to use the technology Chevy has integrated into the new Spark and Sonic RS. The Spark will be available this summer and the Sonic RS will be available in the fourth quarter of 2012. Tom Benson Chevy has a large selection of the Chevy Sonic in San Antonio and many other Chevy cars in San Antonio as well. For more information please go to the dealership or visit http://www.tombensonchevy.com.
###