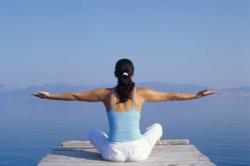 San Francisco, CA (PRWEB) August 31, 2012
Labor Day Weekend offers spa goers a chance to catch up on appointments for facials, massages and waxing services like those offered on Spahub.com's online spa directory. And with car traffic estimated to increase this year by more than 30%, according to AAA, many spa goers will be searching for the best spa facilities within driving distance.
Spahub.com users can search for day spas and retreats based on the type of treatment they desire or by location. There are even some spas offering Labor Day Weekend packages and discounts. September also happens to be the month with the highest number of births, making maternity services and pre-natal massages a big hit with women who are in their third trimester.
Other popular spa treatments to look for this weekend include sea salt scrubs, spa pedicures, and vitamin C filled facials. Medical spas offer highly specialized services for those who may want to treat their age and sun spots. Treatments like Intense Pulse Light (IPL) will target pigmented skin to permanently remove darker areas on the hands and face.
Now that summer is coming to a close, facial treatments that can make the skin more sensitive to sunlight will be coming back into demand. Treatments like chemical peels, microdermabrasion, and CO2 Laser procedures work to remove the top layer of dead skins cells and stimulate new cell growth in a way that leaves the skin glowing, but very sensitive to sunlight.
Spahub.com offers easy access to reviews of all of these treatments and more. Visitors who wish to research each service to find out the best one for their skin type will find articles and reviews with very helpful information and important details like which skin types should not opt for laser hair removal.
It's also important to note that some states have different requirements for spa treatments. For example, in the state of Maryland, a medical professional must be on-site at facilities offering microdermabrasion. Guests should inquire about these details before booking an appointment this Labor Day Weekend.
About Spahub.com
Spahub's mission is to create the largest Day, Medical and Getaway Spa Directory in the world. They strive to make the site a comprehensive place to learn about the different services spas provide. The goal is to provide every visitor an effective tool to quickly locate and explore a spa's amenities before taking one step out the door.