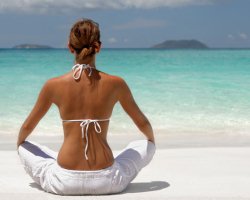 San Francisco, CA (PRWEB) July 25, 2012
Spahub.com, the largest online spa directory, is featuring lakeside spa retreats that are ideal for summertime pampering. Spa destinations located within the resorts offer relaxing environments where guests can spend the entire day escaping the outside world. If spa goers want a change from beach retreat or don't plan on staying the city, Spahub.com is a great place to check for alternate scenery.
Another benefit of choosing a lakeside spa destination is square footage. Because of the availability of land surrounding many of the lakeside resorts, the facility is able to dedicate ample space to its spa facilities. For example, in Lake Ozark, Missouri Spa Shiki at the Four Seasons is one of the largest resort spas in the Midwest. In addition to body treatments and facials, this spa also offers wellness weekends throughout the year.
Other lakeside spas incorporate local organic elements into their treatments, ambience and even their menu. Being close to environments that host natural foods and foliage give these spas a unique essence not found in many city or beach spas. Squaw Creek Resort and Spa in California and Mountain Harbor Resort and Spa in Arkansas are both using elements pulled from the nature that surrounds the resort to pamper their spa guests.
A serene lake makes the ideal backdrop for a relaxing spa vacation. That's why so many of the world's best spas are set in quiet, lakeside spots. More information about these types of spas is available on Spahub.com's feature article, The Top 10 Lakefront Resort Spas, where readers can learn about the beauty of these lake locations. At these spas, serenity is easy to find - it' just outside the door.
About Spahub
Spahub's mission is to create the largest Day, Medical and Getaway Spa Directory in the world. They strive to make the site a comprehensive place to learn about the different services spas provide. The goal is to provide every visitor an effective tool to quickly locate and explore a spa's amenities before taking one step out the door.