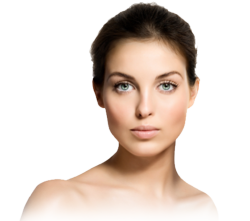 San Francisco, CA (PRWEB) October 23, 2012
The largest online spa directory, Spahub.com, is now disclosing the pages on its website which get the most amounts of searches and page visits, and the results reveal four of the hottest trends in today's skin treatments. The search for younger, healthier skin begins with online research and talking to a dermatologist. Another important aspect for spa-goers is user-reviews, and SpaHub.com provides those and more for each of these non-invasive, non-surgical facial treatments: HydraFacials, Velashape, Zerona, and Thermage treatments.
The Spahub.com page with information about HydraFacial reviews is extremely popular. Hydrafacials are a cleaning and resurfacing procedure that includes a hydration method with Vortex-Fusion® of antioxidants, peptides, and hyaluronic acid. About 78% of Spahub's visitors said the procedure was worth it. The average cost of one treatment is about $187, but professionals usually suggest several sessions.
After having a baby, many women want that pre-pregnancy shape back. Some of them turn to a machine called Velashape™, which is the only FDA cleared device to address cellulite and skin firming issues. And, it's another one of the most popular pages. About 67% of site visitors said the procedure was worth it, while many of the reviews do caution about a burning sensation. The average price is about $1,877.
Not all popular searches, lead to popular results. While many site visitors wanted more information about cold laser fat reduction using Zerona, not many of them were happy with the procedures results – only 33% said it was worth it. Zerona also happens to be one of the most expensive procedures on this list. The treatment is said to be non-painful and promotes that it can remove several inches from the body.
The final hot search leads to a treatment called Thermage which uses radio frequency (RF) energy to tighten existing collagen. This treatment claims to "go deeper" beneath the surface of the skin for a more even heating effect known as volumetric heating. A deeper level of evenness improves the overall quality of the rejuvenation process. As an alternative to a surgical facelift, 71% of Spahub users said it was worth it.
Before making an appointment for any skin procedure, SpaHub.com advises visitors to have a consultation with their dermatologist.
About Spahub
Spahub's mission is to create the largest Day, Medical and Getaway Spa Directory in the world. They strive to make the site a comprehensive place to learn about the different services spas provide. The goal is to provide every visitor an effective tool to quickly locate and explore a spa's amenities before taking one step out the door.