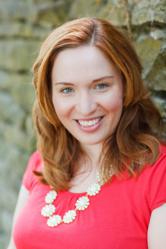 Speakerfile is going to improve the quality of events, make event planning easier, and give experts the opportunity to build relationships on a global scale that would never have otherwise been possible.
New York, NY (PRWEB) July 09, 2012
As a matchmaking service for industry speakers, authors, and event planners, Speakerfile is quickly gaining momentum in the $106 billion meetings and conferences industry. As more leading brands sign on to the service to build speakers bureaus that showcase their thought leaders, the company is gearing up for its next phase of growth, with the appointment of its first Chief Marketing Officer (CMO), Cara Posey.
Posey was one of Speakerfile's earliest corporate customers, having had considerable experience developing thought leadership programs for other organizations she worked for both in industry and government. "With her breadth of experience and the unique understanding of thought leadership marketing Cara Posey brings to this position, we are very excited to have her join the Speakerfile team," said CEO Peter Evans. "Cara, in my view, is part of a new generation of marketers who have embraced online so well, it's a reflex, not a struggle."
Prior to joining Speakerfile, Posey directed marketing for the international training company Signature Worldwide, modernizing the organization's brand, website, and assisting with corporate strategy. During Ohio Governor Ted Strickland's administration, Posey served as the chief of communications for the Ohio Department of Commerce where she led the creation of the first guidelines for social media in Ohio state government and helped more than 26 agencies and 38 programs build a social media presence. She was recruited from the Ohio Housing Finance Agency early in the administration.
With experience in industry as well as government and non-profit sectors, Posey has a unique vantage point on how the Speakerfile online solution allows an organization to better showcase its thought leaders. "Speakerfile is creating an exciting new marketplace for thought leadership by allowing organizations to publish and promote their experts like never before," said Cara Posey. "Consider how Twitter and other social networks have connected us to experts that we had never heard of prior to social media. Speakerfile is going to improve the quality of events, make event planning easier, and give experts the opportunity to build relationships on a global scale that would never have otherwise been possible."
A former Washington, D.C. resident, Posey previously served in marketing and development roles for the Girl Scout Council of the Nation's Capital and the Brookings Institution. Posey holds a master's degree from Carnegie Mellon University and a bachelor's degree from The College of Wooster. She also serves as an adjunct marketing and communications professor and course content contributor at Franklin University.
The Speakerfile online platform does not charge a commission for speaker placements; the platform generates revenue from premium speaker profiles and corporate speaker bureau software. The Speakerfile signup page provides more information on membership types and pricing.
About Speakerfile | Speakerfile is an online expert network and events marketplace that provides a better way to connect industry and professional speakers with global events and media. Offered as a free service to event organizers, Speakerfile is a simpler way to discover, evaluate and efficiently connect with speakers using rich-media profiles, advanced search, and private connection features. For organizations seeking to promote their thought leaders as speakers, Speakerfile allows those organizations to quickly create an affordable and professional looking corporate speaker site that can be viewed and efficiently searched by a global network of event organizers.
Speakerfile has a growing base of industry clients now using its platform to feature their experts and speakers in knowledge-based industries, including: Legal, Accounting, Finance, Technology, Media/Publishing and Health Care. Clients include: Deloitte, TV Ontario, KPMG, Moveable Type Management, Research in Motion, Cassels Brock & Blackwell LLP, IDC, Baycrest Hospital, Veracap Corporate Finance, and the Conference Board of Canada. For more information, visit http://www.speakerfile.com, or follow us on Twitter at @Speakerfile.